Chivas eyeing LA Galaxy midfielder Efraín Álvarez
According to Goal, the Mexican-American midfielder could leave the Major League Soccer side this summer and sign with Chivas ahead of the 2021 Apertura tournament.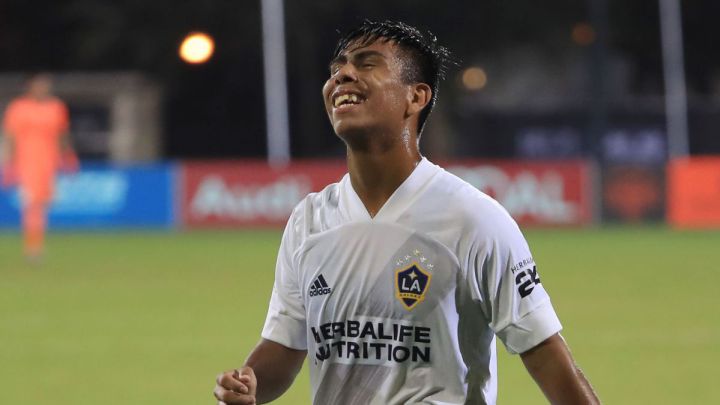 Efraín Álvarez is one of the players to watch this season in Major League Soccer. Even Zlatan Ibrahimovic praised him during their time together at Los Angeles Galaxy during the 2019 season, saying that 'everything is natural' when playing with Álvarez. The 18-year-old received his first call to the Mexico national team this year and made his debut on 30 March against Costa Rica in the 1-0 victory for 'El Tri.'
Chivas targeting Álvarez
His performances with the national team and with the Los Angeles Galaxy in these past two seasons has attracted the attention of Liga MX side Chivas. According to a report from Goal, the team from Guadalajara want to sign the 18-year-old ahead of the 2021 Apertura tournament.
According to transfermarkt, Efraín Álvarez has a current market value of $4.40 million, but the LA Galaxy could demand a transfer fee higher than $12 million. This will complicate the negotiations for Chivas who are trying to sign the young midfielder.
Álvarez has made three appearances in the 2021 Major League Soccer regular season and he has only one start. Also this week, the 18-year-old was included in Mexico's preliminary roster for the CONCACAF Nations League finals that are scheduled to start on 3 June.