What is the difference between Armed Forces Day and Veterans Day?
The United States will celebrate Armed Forces Day on 15 May, which is held to honor all serving personnel across the six branches of the US military.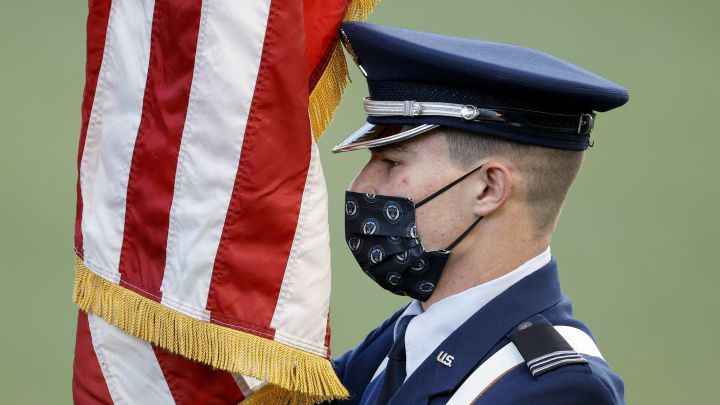 The United States will mark Armed Forces Day on 15 May, one of the three main national events to honor all current serving US military personnel across the six branches of the military within the US Department of Defense: the US Army, US Navy, US Marine Corps, US Air Force, the US Coast Guard and the recently created US Space Force.
The idea for a national holiday for serving US military personnel was first put forward in 1949 and the first Armed Forces Day was held on 20 May, 1950. It is celebrated on the third Saturday in May and alongside Vietnam Veterans Day (29 March) it is the only overall day for marking the service of all members of the various branches of the US military. Each individual branch has its own specific day, which includes Flag Day and Army Day, Navy Day, Air Force Day, Coast Guard Day and the Marine Corps Birthday.
As well as Armed Forces Day, the US also marks Veterans Day and Memorial Day, although the three are distinct occasions.
Veterans Day, Armed Forces Day, Memorial Day

Veterans Day is a federal holiday held annually on 11 November to honour all US servicemen and women who have been in the forces and were later discharged. It was originally known as Armistice Day, in line with European countries to mark the end of the First World War on 11 November, 1918, with the name being changed to Veterans Day in 1954.
Armed Forces Day, which takes place on the third Saturday in May, honours all current and former personnel across the six branches of the US military but unlike Veterans Day it is not a federal holiday.
Memorial Day is staged in remembrance of those who have lost their lives in action both on US soil and overseas. Memorial Day was held on 30 May until 1970, that date being chosen by Union General John A. Logan in May 1868 because it did not coincide with the anniversary of any Civil War battle. From 1971 onwards it has been held on the final Monday of May.
By some accounts a group of freed slaves in the defeated Confederacy held the first Memorial Day in 1865 in Charleston but a year later the federal authorities held a ceremony at Waterloo, New York and in 1966 it was enshrined as the birthplace of Memorial Day, becoming an official national holiday in 1971. However, some 25 locations have laid claim to be the source of the original Memorial Day; the tradition of the parade is widely accepted to have been inaugurated in Rochester, Wisconsin.