NBA
What to expect in tonight's NBA games?
The NBA season ends May 18, and teams are already planning their playoff run. For others, the season is just beginning as they start to play for next year.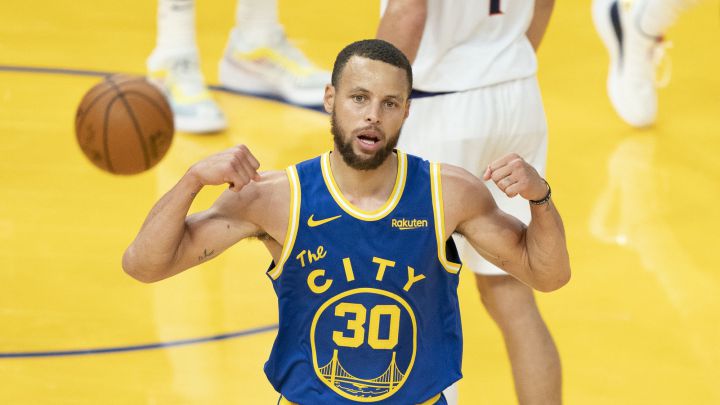 State of play:
Cleveland Cavaliers at Washington Wizards
7:00 PM ET-NBA LEAGUE PASS
Following the Cleveland game, Washington, which would have clinched a place in the play-in tournament with a win, can still do so by winning either of their final two games, both at home. In addition, a win can cause the Cavs percentage points on the lottery. This should help the Wizards.
Denver Nuggets at Detroit Pistons
8:00 PM ET-NBA LEAGUE PASS
The Nuggets will seek a better seed placement after securing a place in the playoffs. The Pistons will be shorthanded, adding struggle to an already bad season.
Orlando Magic at Philadelphia 76ers
8:00 PM ET-NBA LEAGUE PASS
One more game for the road, the Magic will look to end their losing streak while the 76ers will try to secure the number one seed and rest for the playoffs.
Utah Jazz at Oklahoma City Thunder
8:00 PM ET-VAMOS
Great game to see who will take the top seed in the Western Conference. A win here could possibly mean avoiding a more difficult playoff for the Jazz. The Thunder is already looking at next season.
Sacramento Kings at Memphis Grizzlies
9:00 PM ET-NBA LEAGUE PASS
The Kings have been eliminated for their 15th consecutive season, one of the longest in sports history. With no options, the Grizzlies will be looking to take advantage of this and try to jockey the Warriors out of the #8th seed.
Toronto Raptors at Dallas Mavericks
9:00 PM ET-NBA LEAGUE PASS
Look for another Luka Doncic great performance as he gets hot for the playoffs. Dallas needs to win to secure a place directly to them and avoid the play-in. It seems plausible, seeing that the Raptors have no playoffs options and will run a young lineup against the Mavericks.
LA Clippers at Houston Rockets
9:00 PM ET-NBA LEAGUE PASS
The Clippers will look to be healthy and get to the playoffs in good form, while the Rockets seem to already be thinking about next season.
New Orleans Pelicans at Golden State Warriors
9:30 PM ET-NBA LEAGUE PASS
Stephen Curry may be putting up great numbers tonight as he fights for the title of the highest average scorer. The Pelicans could not recover from losing their start Zion and have been officially eliminated from the playoffs.
The Play-In will begin May 18, and the playoffs will start May 22.