NBA
Why is NBA doing a play-in and not a traditional playoff format?
The play-in is a reality, and it might not just be a one-time thing as the NBA seeks to innovate and offer something different to the fans.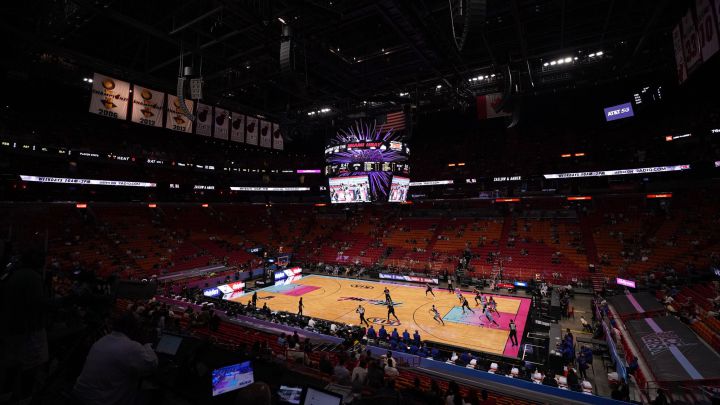 When the COVID-19 pandemic hit last year, the world of sports came to a halt, including the NBA, who at the moment the crisis was at its worse, it was at mid-season.
Continuing the season was not easy, and one issue, in particular, was a daunting one; not all teams would end the competition with the same amount of games. Therefore the idea of a play-in was proposed.
The pandemic had a significant effect on the NBA's bottom line, and it's not crazy to see why the play-in was created. It's a perfect way to incentivize the majority of teams in the league. More games, more teams fighting for a spot at the playoffs, and more T.V. revenue, on an already shorted season.
What happened?

The NBA expanded the number of teams that could fight for a place in the playoffs. In addition, the league would take into account winning percentages to rank teams and accommodate standings on what they believed was a "more" fair system.
Traditionally the top sixteen teams advance to the playoffs. For example, if a team made it to the top eight of its conference, they would make it to the postseason. The play-in change that teams seeded 7th-10th all had a chance at making it to the playoffs.
Play-in an option in 2021
As the Orlando "bubble" came to an end, experts argued if it was reasonable to keep the play-in for the coming 2021 season. And on a unanimous vote by the ruling body, the mini-tournament was scheduled for a trial run. It would only be played this season.
Many players and coaches have criticized the play-in as of late, most of them seeded in positions that would be compromised by this system. LeBron James has even said that the person who came up with the idea should be fired. The Lakers are seeded seven in the western conference and could miss out on the playoffs if they fail to win the play-in.
Mavericks owner Mark Cuban, who voted to move forward with the play-in for this season, and whose team is seeded six in the Western Conference, has stated, "if we are going to be creative because of COVID, we should go straight up 1-20 and let the bottom 4 play in. This is the year particularly to do it since the 10 games cut were in conference."
For the moment, the play-in is a reality. The mini-tournament will take place on the 18th of May, with the playoffs starting on the 22nd of May