NBA: Mavericks coach stresses importance of avoiding play-in
Rick Carlisle is relieved to have sidestepped the play-in tournament after the Dallas Mavericks sealed a playoff place by beating the Toronto Raptors.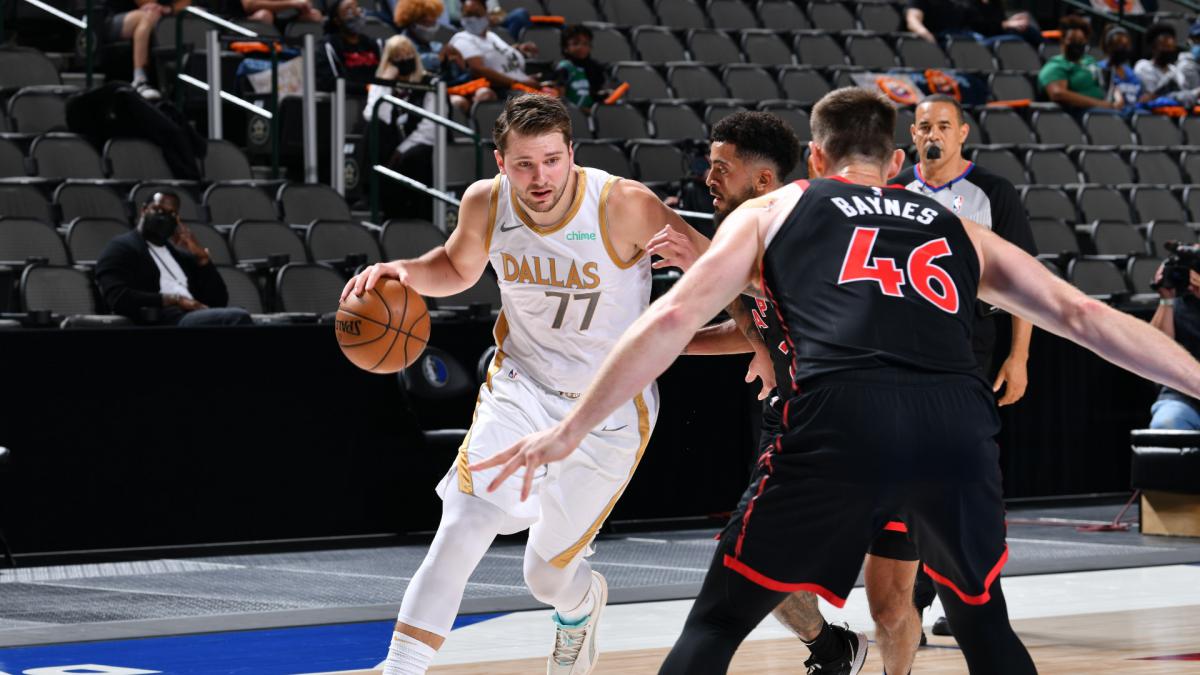 Dallas Mavericks head coach Rick Carlisle said it is "significant" for his team to have avoided the play-in tournament after Friday's win over the Toronto Raptors clinched an automatic playoff spot.
Mavs hold on to make sure of top-six Western Conference finish
Luka Doncic had 20 points, 11 assists and 10 rebounds for an 11th triple-double of the season as the Mavericks defeated the Raptors 114-110.
Toronto trailed by 19 points early in the second half but, despite an undermanned roster only using seven players in the game, pulled within three with three minutes remaining.
However, the Mavs held out and will finish either fifth or sixth in the Western Conference, securing a 17th playoff trip in 21 seasons.
"Avoiding the play-in is significant"
It means the team have a small rest period rather than having to go through the additional process of the play-in tournament, something head coach Carlisle believes could be crucial.
"Getting a win is important," Carlisle said. "It solidified either a six or a five spot, depending on what happens on Sunday.
"And avoiding the play-in is significant. It's important. There are just too many advantages to not being in the play-in situation. So I'm happy for our guys. They worked hard for this."
Asked what message he gave his team as the Raptors chipped away at the lead, Carlisle replied: "I don't talk about what I say to the team in private.
"I don't coach my team through the press. Guys are happy to win the game and to be removed from the play-in situation.
"We've got to gather ourselves for Sunday. It's a game Sunday night against a Minnesota team that's been playing very, very well in the last two weeks, so we'll have our hands full there."
Mavs into playoffs after run of 12 wins in 15 games
The Mavericks (42-29) had a 9-14 record in early February but a 12th win from 15 outings means they are a season-high 13 games over .500.
"That's great. Obviously, I think I remember that tough stretch when we were the 12 or 13th spot and everybody had us out of the playoffs," Doncic said.
"But now we made the playoffs and it's good. We're going to have a couple of days off, and that's what we needed."