MLS
"I would like to play in the US, but you never know" - Luis Suárez
The Uruguayan striker signed a two-year contract with Atlético Madrid that is set to expire in 2022 and his intention is to play in MLS.
Luis Suárez has been linked with a move to Major League Soccer ever since leaving FC Barcelona in the summer of 2020. The Uruguayan striker had several offers on the table, but he decided to continue his career in Spain with Atlético Madrid.
Suárez signed a two-year contract with the Colchoneros meaning that on 30 June 2022 he will become a free agent. He is only 34 years old and even though he has openly expressed his desire to play in Major League Soccer before he retires, he said that in football anything can happen, especially as he is still under contract.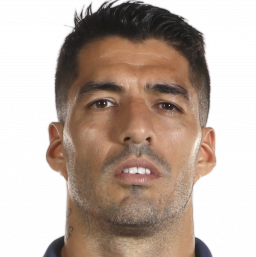 "Two years ago I would've loved to retire at FC Barcelona. Now I am here with Atlético Madrid and am happy to be playing here. I plan to keep playing a bit longer and keep performing at a high level and when the moment comes to make a decision I will decide because in reality it is difficult to predict the future.
"I would like to play in the United States, but you never know," said Suárez to Club Del Deportista magazine.
"Entering Suárez territory"
Suárez has fit like a glove at Atlético Madrid scoring 19 goals and providing three assists in 30 league appearances. The Colchoneros are close to winning the 2020/21 LaLiga title with only two games left of the regular season.
Atlético are in first place with 80 points, two more than second place city rivals Real Madrid, and their next two matches will be against Osasuna (15 May) and then Valladolid (23 May). They decide their own destiny and two victories will give them their 11th league title.
"As for Luis, we are now entering Suarez territory. It is the ideal time for a footballer like him to find the solutions to what we might encounter. He's used to this kind of game," said Simeone in Saturday's press conference prior their game against Osasuna.