Tax filing 2021: Which states have extended their deadline?
The IRS altered their tax return deadline but not all states have decided to do the same. However some have offered extensions to victims of the recent winter storms.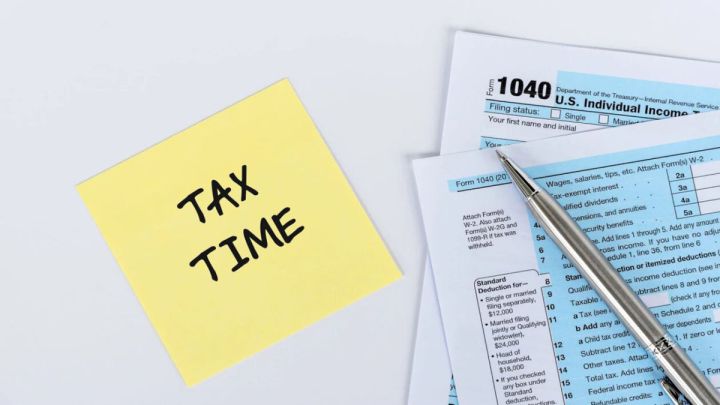 The deadline to file your federal tax returns with the IRS is drawing close and anyone yet to do so has until the end of Monday 17 May to get their filing completed. It is important that you do so to avoid being charged a penalty for late filing, or request a tax return extension.
The IRS opted to extend the deadline by two months to allow Americans more time to reconcile their finances after a year unlike any other. As such, many states chose to extend their own tax deadlines similarly but some have decided to implement their own rules.
State taxes differ from federal deadlines
The extended IRS deadline applies to individuals for their federal tax filings, but the picture is much more varied when it comes to state taxes. A total of 35 states (including DC) have also adopted the 17 May date for their state taxes deadline.
Those states are: Arkansas, California, Connecticut, Colorado, District of Columbia, Delaware, Georgia, Illinois, Indiana, Kansas, Kentucky, Massachusetts, Maine, Michigan, Minnesota, Mississippi, Missouri, Montana, Nebraska, North Carolina, North Dakota, New Jersey, New Mexico, New York, Ohio, Oregon, Pennsylvania, Rhode Island, South Carolina, Tennessee, Utah, Vermont, Virginia, West Virginia and Wisconsin.
One state has opted to give residents even longer to complete their filings; the deadline to file Maryland state taxes is 15 July 2021. This also applies to estimated tax payments for both the first and second quarters of 2021.
Other exceptions to the 17 May tax return deadline
The IRS' extended deadline was granted to all states, but some were given an extra dispensation to help residents suffering with the aftermath of the winter storms from earlier this year that ravaged parts of the south. Residents in Texas, Oklahoma and Louisiana will have until June 15 to complete their IRS tax filing and make any payment required.
Tax authorities in Idaho, Indiana, Louisiana, New Jersey, Oklahoma and Texas have also extended the state tax deadlines for residents of states affected by the winter storms who also owe taxes in their jurisdictions. If you think this applies to you, check with the state's tax authority to see when your new deadline is.
Finally Alabama has opted to introduce a hybrid tax extension which will prevent filers from receiving penalties for payments until the 17 May, but not from accruing interest on outstanding payments. If you have an outstanding tax balance with the Alabama tax board then that amount will have accrued interest since 15 April.