PSG make a move to land Mo Salah amidst fear of Mbappé departure
The French talisman's potential exit pushed PSG officials to contact Salah's agents to check out the possibility of him joining the Ligue 1 giants in the summer.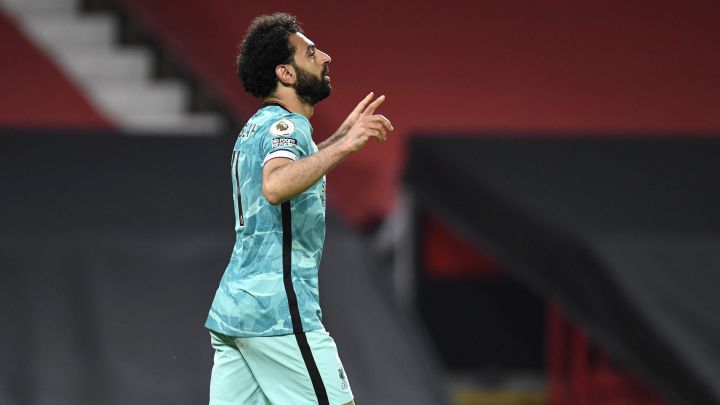 PSG are reported to have started talks with Liverpool's Egyptian winger Mohamed Salah and his agents in a bid to secure the Premier League's top scorer's services over the summer. PSG fear losing Kylian Mbappé, whose contract renewal talks have stalled.
According to "L'Équipe", the French outfit contacted Salah's representatives to sound the move out before they make Liverpool an official offer, noting that negotiations have just started and PSG's next move will be depending on what's happening in the next few weeks.
Mbappé's situation is not reassuring
The French news outlet also pointed out that the main reason behind PSG's desire to bring in Salah is the vague situation of their prolific attacker Kylian Mbappé. There is speculation suggesting that the French star's desire is to take on a new challenge in another league.
Salah's move is a part of PSG's emergency plan in case of Mbappé exit as they are one of a few clubs in Europe which can afford the Egyptian winger's transfer fee.
Salah's future still up in the air
On the other side, Salah's future at Anfield remains unclear as the player had earlier revealed that Liverpool's officials haven't contacted him with regards to the renewal of his contract which expires in 2023; that might make him open to considering offers from other European giants.
Salah currently shares the top spot Premier League goal scoring table with Harry Kane with both having netted 22 goals so far.