Eurovision 2021 semifinal 1 and 2: countries, times, TV and how to watch
All the information you need to know on how to follow both semi-finals of the 2021 Eurovision Song Contest which will be held in Rotterdam.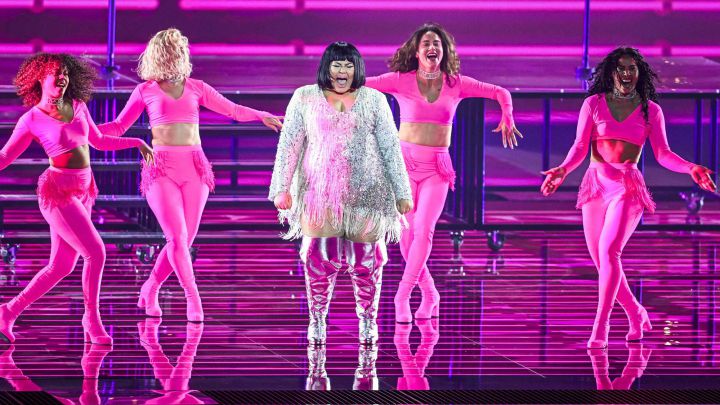 The Dutch port city of Rotterdam is preparing for a slimmed down version of the Eurovision song contest this weekend with a limited live audience, amid falling but still significant covid-19 infection rates in the Netherlands.
"When we made the decision to try and unite everyone here in Rotterdam we knew the pandemic unfortunately would still be around. We're doing everything we can to minimise the impact of it," Martin Osterdahl, the contest's executive supervisor, told Reuters.
All 39 participating countries and their delegations are tested before they can enter the venue. Some 3,000 fans can attend through the Dutch trial scheme for events during the pandemic. They will also have to show a negative coronavirus test.
This past weekend the organisers announced there had been infections found in members of the delegations from Poland and Iceland. Both delegations are in quarantine and waiting for more tests.
"If an artist tests positive we will go to the back-up tape," Osterdahl said, stressing that no one gets in the Eurovision venue without a negative test.
The Netherlands is hosting the 65th edition of the event, which draws a television audience of about 200 million, this weekend after Dutch singer-songwriter Duncan Laurence won the 2019 contest with the song "Arcade". The event was cancelled in 2020 due to the pandemic.
Semi-final (1)
The first semi-final gets underway at 21:00 CEST (15:00 ET/ 12:00 PT) on Tuesday 18 May and will feature 16 participating nations will all eyes on the strongly fancied Maltese entry with the track 'Je Me Casse' being performed by Destiny. 10 of the participating first semi-finalists will progress to Saturday's grand finale event.
Semi-final (2)
Hosts Chantal Janzen, Jan Smit, Edsilia Rombley and Nikkie de Jager (NikkieTutorials) will be back on duty from the Rotterdam Ahoy on Thursday 20 May at 21:00 CEST (15:00 ET/ 12:00 PT) for the second round of semi-finals. Once again ten of the 16 participating nations will be looking to advance to the final on Saturday where they will join finalists: Spain, Italy, Netherlands, UK, Germany and France.
Eurovision 2021: how to watch
In Europe the event (semi-finals and final) will be broadcast via participating nation's national television broadcasting services with online and digital platforms carrying the broadcast.
Viewers in the US can follow the event via the official YouTube channel with the aid of a VPN service.