Wizards' Beal not '100 per cent' ahead of play-in tournament
Bradley Beal spoke about his fitness ahead of Tuesday's clash with the Boston Celtics.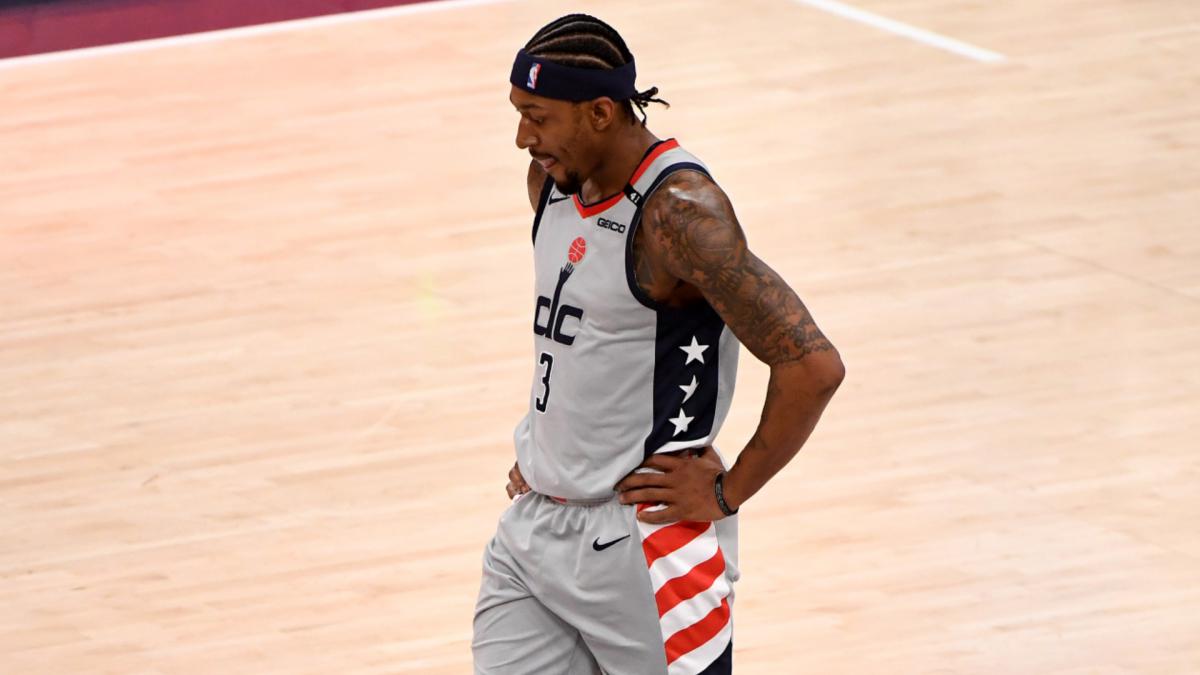 Washington Wizards star Bradley Beal conceded he will not be "100 per cent" for the NBA play-in tournament showdown against the Boston Celtics.
Beal returned from a hamstring injury for Sunday's regular-season finale against the Charlotte Hornets, scoring 25 points as the Wizards secured eighth position in the Eastern Conference with a 115-110 win.
Preparing for clash with Celtics

The three-time All-Star, who missed three of the team's final four games, is gearing up for a clash with the seventh-seeded Celtics in pursuit of the playoffs.
"There's no setbacks which is good," Beal said on Monday. "I didn't injure it any worse than what it was.
"Obviously it still probably won't be 100 percent. It is just a matter of managing it as best I can."
Beal was pipped to the NBA scoring title by Golden State Warriors superstar Stephen Curry on Sunday.
Beal just behind Curry

The Wizards star has been averaging a career-high 31.3 points per game this season, just adrift of Curry (32.0).
Beal, who has also been averaging 4.7 rebounds and 4.4 assists, boasts career highs in field-goal percentage (48.5) and free-throw percentage (88.9).
The play-in tournament will include teams with the seventh through 10th-highest winning percentages in each conference, starting on Tuesday with the playoffs due to begin on May 22.