NBA
Who plays tonight, May 18, in the NBA? 
All the information about the upcoming games tonight in the NBA as the play-in takes off for the first time. Tonight the 9th seed will host the 10th seed.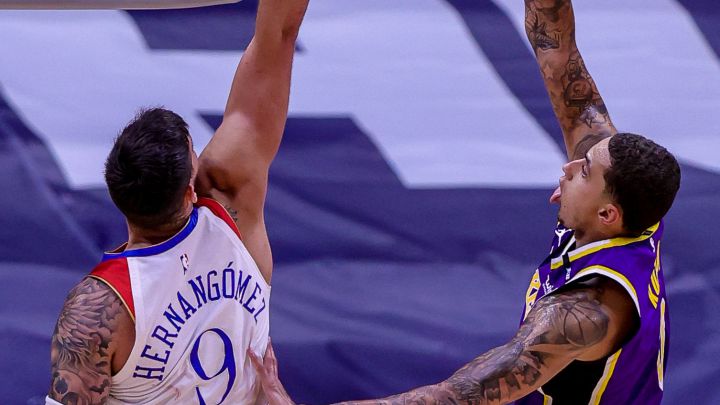 As the NBA regular season comes to an end, we jump right into the play-in games. With some exciting matchups, like the Lakers vs. Warriors, LeBron vs. Stephen Curry. A game worthy of NBA finals, and thanks to this new play-in format, the fans can now enjoy it in a pre-playoff game.
The games:
Charlotte Hornets at Indiana Pacers
6:30 PM ET-TNT
What can happen in this match is anyone's guess. Both teams come to this match hoping that this will be a scratch and do-over of the season. The Pacers won just 13 of 23 games at home this season and lost two of the three meetings with the 10th-seeded Hornets (33-39) in 2020-21, including 114-97 decisions Bankers Life Fieldhouse on April 2. The Hornets have won 5 of the last 15 games they've played. Coach James Borrego commented that "This one stinks, but Tuesday night's a new season. ... That's the beauty of it," in clear acceptance of the play-in tournament. So expect a fun game that can go either way.
Washington Wizards at Boston Celtics
9:00 PM ET-TNT
The Celtics are struggling at the moment, while the Wizards come in hot. Russell Westbrook comes at one of the best moments of his career. The Washington's point guard is carrying the team, and they will try to cling to that. The Celtics, who finished seventh in the Eastern Conference, need to raise their level now as they struggled down the stretch with five losses in six games and nine of their past 13
New territory
The play-in seems to be a success at the moment, elevating the expectation for the games in comparison to other years. The level of play at the moment is worthy of NBA finals, and this might not be the only year the mini-tournament is played.
The Play-In will begin May 18, and the playoffs will start May 22.