Tokyo 2021: How does Japan plan to organise the Olympic Games?
Japanese Prime Minister Yoshihide Suga says that a decision around cancelling the Olympic Games rests with the International Olympic Committee.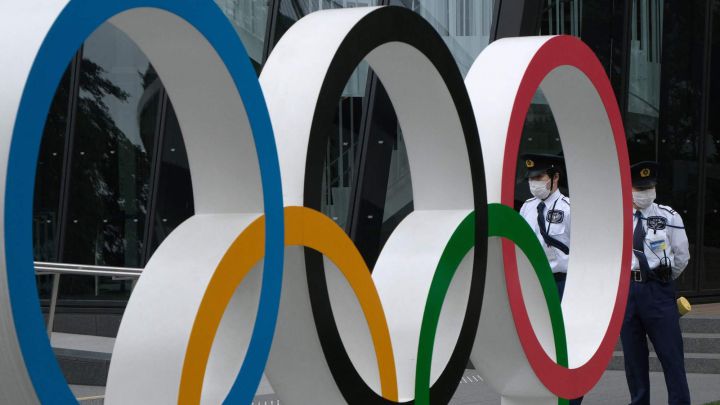 Olympic organisers maintain that the 2020 event will still go ahead in Tokyo this summer, despite skepticism and protests from the public.
The Olympics, scheduled for last year, will run from July 23 to August 8 and the Paralympics from August 24 to September 5. There were 45,000 new coronavirus cases in Japan over the past week, making many question if the event will take place as planned.
Over 7,800 athletes have already secured a spot to compete in Tokyo in just over two months. Vaccine rollout has increased, but gathering athletes from across the globe will prove a major challenge for organisers.
Owing to the strict health and safety measures being implemented, this Olympics be different to any seen before. In April, organisers released the second version of a playbook outlining a series of covid-19 protocols, they say will include "a range of measures to enable the Games to be staged taking into account the evolution of covid-19 in Japan and worldwide".
Plans in place for Olympics
Among these protocols are detailed procedures around testing, including all participants being given two covid-19 tests before entering Japan. Athletes and those in close proximity will be tested every day after their arrival. If an athlete returns a positive test, they will have to isolate and therefore will not be allowed to compete in the event. A further test will be conducted from the same sample if the first test is positive or unclear.
Participants will also have to download two apps for health reporting and contact tracing when in Japan. Athletes will receive a Samsung smartphone upon arrival at the Olympic and Paralympic village to log and track health details.
Fans unable to attend event
Fans from overseas will be unable to attend the Olympics and Paralympics. A decision on whether domestic spectators will be allowed to attend is expected to be made in June. Athletes and officials have been told to wear a mask at all times. They have also been advised to keep physical interaction to a minimum. Athletes are also under instructions to leave Japan within 48 hours after they have finished competing at the event.
The reluctance of some towns to host visiting athletes, normally a source of pride for communities, is the latest sign of deep unease in Japan over the scheduling of the Games in the middle of a pandemic.
Vaccines at Olympics
Vaccines are being sent as part of the countermeasures during the Olympic Games. The International Olympic Committee (IOC) says it is working with countries to encourage and assist all athletes and officials to be vaccinated. Vaccines will, however, not be required to participate in the Games.
Japanese Prime Minister Yoshihide Suga has said that the decision around cancelling the Games rests with the IOC, rather than Japan's government. The IOC is a non-profit organisation and distributes around $3.4 million every day to support athletes and sporting organisations around the world. The Games have been canceled on three previous occasions, in 1916, 1940 and 1944, all because of world wars.