LIGA MX
Giovani dos Santos could leave Club América this summer
The Mexican international has suffered a string of injuries since arriving to the 'Eagles' in 2019 and reports indicate the bosses will not renew his contract.
Giovani dos Santos arrived on a free transfer to Club América in July 2019 after terminating his contract with the Los Angeles Galaxy. The Mexican international had never played in the Liga MX before, so his arrival caused a lot of hype, but after two years he hasn't met the expectations.
América suffered a tough elimination on Sunday against Pachuca in the quarter finals of the 2021 Guardianes tournament. Even as the Eagles were trailing behind, the manager Santiago Solari decided to leave him on the bench for the second game in a row.
Giovani only played seven out of seventeen possible games with América during this tournament. He started 3, substituted in 4 and was left on the bench 8 times. He accumulated a total of 276 minutes and his contract expires on 30 June. According to ESPN, Solari has told the bosses that he doesn't enter in the plan for the next 2021 Apertura tournament, so he will be a free agent this summer.
Injuries prevented him from adapting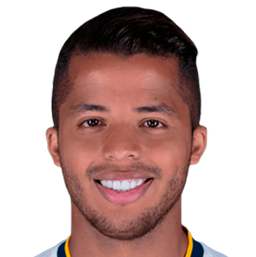 At the time of his arrival, Miguel Herrera was the manager for the 'Eagles' and after he parted ways with the club last December, he talked about why dos Santos never reached his full potential.The 32-year-old was never consistent at Club América due to the fact that he suffered several injuries that prevented him from earning a starting role.
"Giovani is an amazing player and I like him a lot, that is why I brought him to Club Amérca in 2019. The thing with him is that when he gets injured it takes a lot of time for him to recover. He has been like that his entire career. When he is injured he tells me 'I'm hurt, I'm hurt' and there's nothing you can do," said Herrera in an interview earlier this year.