Mbappé confirms he wants to go to the Tokyo Olympic Games
The France international gave an interview to TF1 in which he confessed that his dream is to represent his country at this summer's Olympics.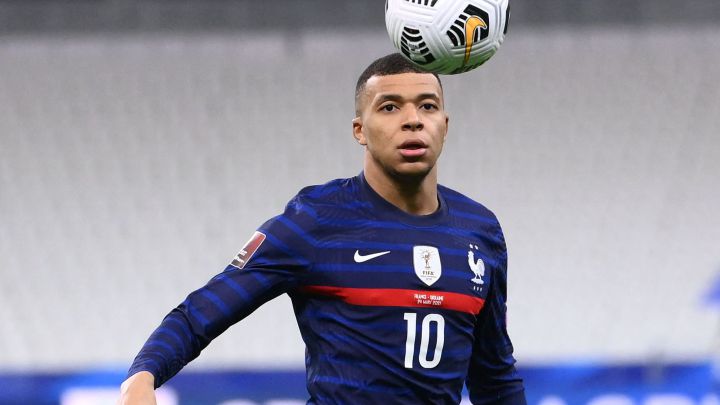 Kylian Mbappé was the star guests on French state television, TF1, on the day that France national team coach Didier Deschamps annnounced the list of players who will form part of his squad at Euro 2020 this summer. The French international told TF1 that his dream is to represent his country at the Tokyo Olympics and that he will be doing everything possible to ensure that France are crowned European champions.
"The objective is always the same - to try to win the Euros to bring happiness to the French people. We have a team which is capable of competing for it. We always want to win. If we do win it, it will bring a great deal of joy. We are going to prepare well for the tournament with the hope of going far. We will be trying to bring the trophy back to France," Mbappé replied when asked about his short-term objectives.
Mbappé dreaming of Tokyo
Mbappé added that being part of France's Olympic team in Tokyo later this summer would also be a dream come true for him: "For us, having recognition from the whole country is very important. Everyone knows that my dream has always been to take part at the Olympic Games and I hope I will be able to realise one of my lifelong dreams".
And as for his market value, he said: "That's the way the football world is. That money won't be going into my pockets, it's something which is between the clubs". Mbappé ended his interview with TF1 responding to a question about his private life: "Of course I would like to have a little privacy at times, I-m only human, but I have no right to complain. I am living a life that I could only have dreamed of".