MLS
The reason why 'Chicharito' was not included in the Mexico national team
On Tuesday the coach of the Mexico national team, Gerardo Martino, said that it was his decision not to include the Galaxy striker in the latest roster.
On Tuesday the Mexico national team announced that they will be playing against Nigeria at the Los Angeles Coliseum on 3 July. This will be their fourth and last exhibition match prior to the start of the CONCACAF Gold Cup and Javier 'Chicharito' Hernández was not included in the roster for the upcoming games.
The reason why 'Chicharito' was not called
'Chicharito' is having a breakout season with the Los Angeles Galaxy in his sophomore year at Major League Soccer. The all-time scorer for the Mexico national team has scored seven goals and given one assist in his first 5 games of the 2021 MLS regular season.
The coach of the Mexican national team, Gerardo Martino, was asked why the LA Galaxy was not included in the latest roster, he said it was a personal decision. "Javier is not in this roster because we [coaching staff] decided to call four other strikers with different qualities. But this doesn't mean he will never be called again."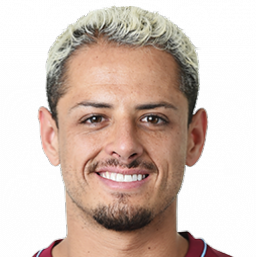 Several reports pointed out that 'Chicharito' had been punished by the Mexico Football Federation for his indiscipline with several teammates back in 2019, when he was caught partying in New Jersey. So Martino came out to clarify the situation.
"If a player has been punished for breaking any rules established by the federation, I will never talk about it in public or comment about it to the media. This is something that will be discussed internally," he added.