Beckham's Inter Miami to swoop for Real Madrid full-back Marcelo
The two have a good personal relationship. Miami appears to be an attractive destination and the Brazilian left-back does not want to become a liability at Madrid.
MLS side Inter Miami have set their sights on signing Marcelo for next season. The Brazilian left-back's contract with Real Madrid expires on 30 June 2022. The club's idea is to convince him to reach an amicable agreement at the end of this season, given that his performances have significantly dropped over the last two seasons due to muscular injuries and his age (he turned 33 on 12 June).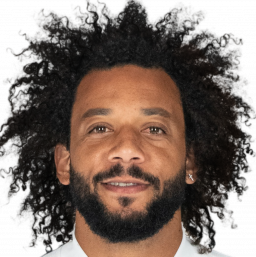 Marcelo, who is the vice captain of Los Blancos, does not want to become a burden or a problem for the club he has represented for 14 and a half years. Madrid have already prepared his replacement with Real Madrid Castilla left-back Miguel Gutiérrez and even have the option of re-signing Sergio Reguilón from Tottenham, if Zinedine Zidane's future successor on the bench requests the transfer. Marcelo knows that if he stays, he would become the third left-back at Madrid.
Beckham growing Inter Miami brand
David Beckham, owner of Inter Miami, played with Marcelo at Real Madrid during his first six months in the Spanish capital (January to June 2007). Since then, the two have maintained a good relationship. Beckham wants to strengthen the brand image of Inter Miami with world-renowned players. Coming from Real Madrid, with four Champions League titles to his name, Marcelo would have to accept a lower contract, given that the year he has left at Madrid guarantees him just over €8 million net, a sum that is difficult to find in the MLS. Beckham's own financial muscle could make the offer appealing, apart from the fact that it would be an experience for Marcelo to take his family to a different culture and to a city like Miami, with a wonderful climate and beautiful beaches, something that he has always loved, having grown up on the beaches of Rio de Janeiro.
Ramos on the radar
At the moment it is only a possibility, but if Madrid and Marcelo finally reach an agreement in June to terminate his contract, the option of Beckham's Inter Miami becomes very strong. The former England international also has Sergio Ramos in mind as a potential target down the line.