Guillermo Ochoa tempted by Major League Soccer offers
The Mexico international goalkeeper is under contract with Club América, but several clubs in MLS are keen on signing him this summer.
Guillermo Ochoa is the starting goalkeeper for the Mexico national team and Club América. The 35-year-old joined the Liga MX side in August 2019, signing a three year contract that is set to expire in December next year.
América were eliminated in the quarter final against Pachuca on 4-2 aggregate, but manager Santiago Solari was pleased with the keeper's performance throughout the tournament.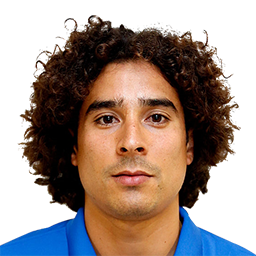 Ochoa finished the 2021 Guardianes tournament with six clean sheets and conceded 13 goals in 15 appearances. Now that he is enjoying some time off, multiple reports indicate that the veteran goalkeeper is tempted by several offers from Major League Soccer clubs that want to sign him this summer.
Happy with Club América
According to TUDN, Guillermo Ochoa has a serious offer on the table from an MLS team, but he is happy to remain with Club América, the team he made his professional debut in 2004. The Major League Soccer club interested in Ochoa would have to buy-out his contract with América and he would have to arrive as a designated player.
Currently the 35-year-old goalkeeper makes $4.5 million per year with the Liga MX side, so any offer lower than that won't persuade him to leave. In the event that he does decide to leave, the bosses at América would sign Atlas goalkeeper Camilo Vargas for the 2021 Apertura tournament.