INTERNATIONAL FOOTBALL
The best XI 2020-21 transfers: Luis Suárez, Diogo Jota, Achraf Hakimi...
There is one Spaniard, three Portuguese, one Englishman, one Uruguayan and even a Turk. Many players could have made the list, but here's our choice.
As Europe's big leagues draw to a close, it is the perfect time to take stock of the best signings for the 2020/21 season. There are undoubtedly several big names that could have been included but there are two in particular that stand out above the rest and would likely be in most people's XI.
Best transfer XI: 2020/21
The first is Portuguese centre-back Rúben Dias who has been the ideal man to return Manchester City to the top of English football and could well see them crowned European champions for the first time ever in the club's history. The other is Atlético Madrid's Uruguayan striker Luis Suárez. He has had his challenging moments but his decision to move to the Spanish capital when it was clear that Barcelona were ready for him to leave appears to have been a masterstroke, with Diego Simeone's men on the verge of the LaLiga title.
We take those two stars of their clubs' respective campaigns, add nine more players, and give you our best XI of signings in the past 12 months.
Edouard Mendy (€24M, Chelsea)
Chelsea's Senegalese goalkeeper was a required upgrade after the big outlay made on Kepa previously. The Londoners signed him from Rennes and at 29 years of age he has become a mainstay for the Blues. A great success.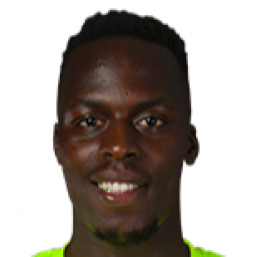 Achraf Hakimi (€45M, Inter Milan)
The Moroccan full-back has not disappointed in Serie A. A dagger in Inter's attacking formation, we have seen Achraf version 2.0 of the one at Borussia Dortmund. More mature and with better defensive performances. Conte's safe bet.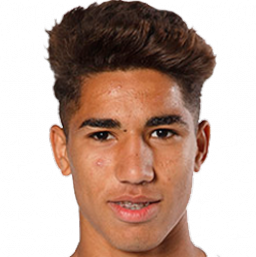 Rúben Dias (€68M, Manchester City)
In our view, the best of all the signings of the season. High price paid by City to Benfica but the Portuguese centre-back has been a great partner for a much improved Stones. A solid pairing that Guardiola has found to stop his defensive frailties. A signing for many years to come.
Wesley Fofana (€35M, Leicester)
His role in the backline of Brendan Rodgers' team has been impressive. The 20-year-old Frenchman has not shown his age and has performed at the highest level, helping the club to FA Cup glory and pushing for a Champions League place. He took a place in this eleven ahead of other competitors such as Thiago Silva (Chelsea) and Sven Botman (Lille).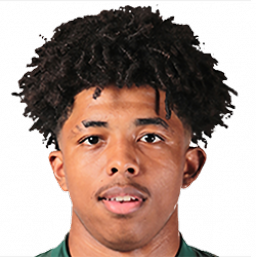 Pierre-Emile Höjbjerg (€16.6M, Tottenham)
At Mourinho's express request, the Danish midfielder has improved on the version of himself seen at Southampton. At 25 he is ready to go one step further and be a much more complete player in his role. A bargain price.
Pedri (€20M, Barcelona)
Few thought the lad from the Canaries would make anywhere close to 50 appearances for Barcelona in his first season, but he has topped that. At 18 years of age he has been a breath of fresh air for the Catalans, showing some delightful link-up play with the talismatic Messi. A dream campaign that could end in a place at the European Championships.
Jude Bellingham (€23M, Borussia Dortmund)
The Dortmund midfielder is only 17 years old but has played like a true veteran. The Germans have, along with Haaland and Sancho have so many talented options. The Englishman has provided a real lesson in football and the world is very much his oyster.
Diogo Jota (€44.7M, Liverpool)
The Portuguese forward started at Liverpool with a bang. Signed from Wolves, he began to produce early on as one of the stars of the English champions. Nine Premier League goals in 18 games before a knee injury halted a campaign that could have been historic for the former Atlético Madrid man.
André Silva (€3M, Eintracht Frankfurt)
Another Portuguese star who found his goal scoring streak this season. At the age of 25, he has proved the only one capable of overshadowing Lewandowski and Haaland in the Bundesliga. His 27 goals suggest Eintracht made a pretty good decision signing him from Milan for €3m.
Luis Suárez (€7m, Atlético Madrid)
There were question marks over the Uruguayan's level after his departure from Barcelona but he cleared that up quickly. With 20 goals in LaLiga he has proved himself Simeone most potent weapon, despite his 34 years of age. How pleasing it will be to end the season above the team that no longer felt he could deliver for them, and quite possibly with a LaLiga winners medal.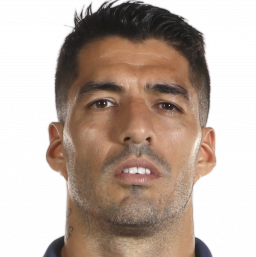 Burak Yilmaz (Free, Lille)
The Turk is on this list on his own merits ahead of other forwards that have impressed like Ferran Torres (Man City) and Osimhen (Napoli). At the age of 35, he has shown his professionalism and his love for football in the twilight of his career. Released by Besiktas for his first experience outside Turkey, and he has clearly made the most of it. WIth 15 goals he has been a key part of a Lille side that are on the verge of pipping PSG to the Ligue 1 title.
Who's your pick for the best transfer of this season?