When and where are the 2024 Summer Olympics being held?
Paris is to be the venue for the Summer Olympic Games in 2024, becoming only the second city to host the Games three times.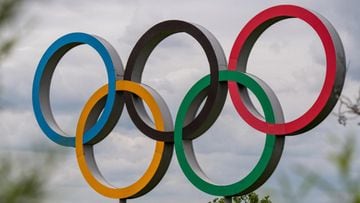 Paris is to host the 2024 Summer Olympic Games, under the motto "Made for Sharing" ("Venez a Partager").
The city, which had endured failed bids for the 1992, 2008 and 2012 Olympics, was confirmed by the International Olympic Committee as the 2024 venue in September 2017.
Paris had initially been one of five bidding cities, along with Budapest, Hamburg, Los Angeles and Rome. However, after Budapest, Hamburg and Rome all withdrew, it was agreed that the French capital would host in 2024 and LA would take the 2028 Games.
Paris to join London as three-time Summer Olympics venue
Having also been the venue for the Summer Olympics in 1900 and 1924, Paris will become only the second city, after London, to have hosted the Games three times. Four years later, LA will be the third.
The Paris Olympics, which will be the 35th edition of the Summer Games, are scheduled to be held between 26 July and 11 August 2024. They will be followed by the 2024 Summer Paralympics from 28 August to 8 September.
Athletics at the Stade de France, surfing in Tahiti
The 78,000-capacity Stade de France will be the athletics venue for the Olympics and Paralympics - and will host the opening and closing ceremonies of both Games - while most other 2024 events will also be taking place in the Paris area.
However, the Olympic surfing competition is due to be held in Tahiti, located some 15,000 km away from Paris.
"From an ecological point of view, it emerged that Tahiti was the site that had the smallest carbon impact," Tony Estanguet, the head of the Paris 2024 organising committee, said in February.
"Tahiti guarantees that we will have waves and most athletes will be coming from South America, Australia or North America. From a sporting point of view it was by far the best choice."
Organisers say Paris will be ready if pandemic ongoing
The 2020 Tokyo Olympics had to be delayed until July and August 2021 as a result of the coronavirus crisis, and Estanguet says Paris is taking steps to ensure it is able to host the Games in 2024 even if the pandemic is still ongoing.
"There's no official plan B but we're identifying the risks and the solutions. And we will be working on this until the end because risks constantly evolve," he said.