Memphis Depay confirms he is leaving Olympique Lyon
The Netherlands international gave an interview to L'Equipe in which he admitted that he will be leaving Rudi García's side after four seasons in Ligue 1.
In spite of Jean-Michel Aulas' pleas to sign a new contract, Memphis Depay will not continue at Olympique Lyon next season. The player confirmed his departure in an interview with L'Équipe, adding that his plan is to join a major European club over the sumnmer. On Sunday, Memphis will make his 178th and final appearance for Lyon against Nice, bringing to an end his four years in the French top flight.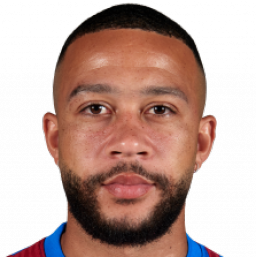 "I've changed a lot during my time at Lyon. I have grown up here, I've become a man. I have made new friends and made the city my home. It will be strange to think that I will play my final game for the club on Sunday against Nice. I am a bit sad that I won't be able to do that in front of the fans, in an empty stadium without my friends, the fans and my family. I've had some great times here. I have played in the Champions League, I have captained the team and I am a much better player now," Depay told L'Équipe.
He continued, "The only think I have lacked at Lyon is winning a major trophy. It is difficult for me to leave Lyon without having won silverware. Losing the final last season to PSG really hurt me. Being at Lyon has always been a positive experience. Aulas is a great president".

Depay linked to Camp Nou move
During his interview, Memphis made it clear that he is hoping to sign for one of Europe's big clubs in the next transfer window. "I want to go to one of the two or three best clubs in the top five leagues. I don't know where I will end up yet, but that's my plan. If people don't consider me a player of that level then they have a problem with me. If I am not on the list of great players then it's their problem".
While nothing has been confirmed, it looks likely that the Lyon forward will be joining Barcelona ahead of next season, in an operation which came close to happening last summer but failed to materialise due to Barca's financial problems.