OLYMPIC GAMES 2021
Olympic Games 2021: Sergio Ramos will not be in Spain squad
Although older players like Rodri and Asensio are set to be included in De la Fuente's group, AS has learned that the Real Madrid captain will be left behind.
Real Madrid captain Sergio Ramos will not go to the Olympic Games in Tokyo this summer. AS has learned that the footballers who are being named for the Spanish football team to play in the competition are set to be vaccinated this coming week.
The Federation's doctor has contacted the players who are due to receive the first dose and the Real Madrid captain, who has expressed his desire to go on several occasions, is not on that list.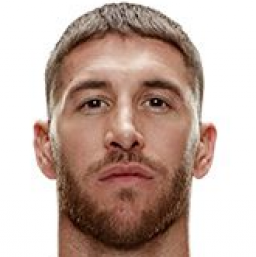 Ramos appears to have missed Olympics 2021
The list does include players over the age of 24 (the age limit set for the Games), and they are those who played a part in winning the U21 European Championship that earned the team a ticket to Tokyo, namely Ceballos, Fabián, Merino, Pedraza and Marc Roca.
Rodrigo Hernández and Marco Asensio, who did not feature in that tournament because their clubs prevented them from doing so, are also part of this group and so will be vaccinated. Of all these players born in 1996, De la Fuente will only be able to take three in his final squad of 18.
The core of the young national team will obviously be vaccinated, including the talents of Núñez, Olmo, Oyarzabal, Mayoral, Rafa Mir. Other young stars who will receive the jab in anticipation of the trip are Manchester City's Eric García and Ferran Torres as well as Barcelona's Pedri.
We've been reporting for a while now that the coach of the Olympics team has never really been convinced by taking Los Blancos' captain to Tokyo, and this latest news appears to confirm it.