LIGUE 1
Kylian Mbappé gives some clues to his future club
The French star ended the season as Ligue 1's top scorer but his final day goal could not clinch PSG another league title. And he spoke after its conclusion.
Kylian Mbappé has been voted Ligue 1's player of the season and, once again, was its top scorer. He added to his PSG tally in the last game of the campaign against Brest, but that 2-0 win was irrelevant as Lille overcame Angers (1-2) and clinched the title. With the season over, attention increases on the contract talks and future of the young star, and he spoke about this shortly after the game.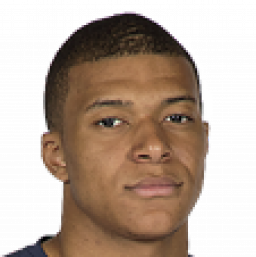 Mbappé wants a solid footballing project
"What I want is to win, to feel that I am in a place where I can really win, that there is a solid project around me," the PSG star said to Canal+ when asked about his future. "That's the most important thing. The sporting project is paramount.
"We are talking with the club [about a possible contract extension] and we will see what happens. I've always been happy here and I've had four exceptional years so far.
"Everyone knows that I have a deep attachment to the club, including the president and the fans. I am very clear that I will do things in the right order. PSG know the commitment I have to the club, to this city and to this country."
After being handed the trophy for the domestic Golden Boot, Mbappé adding some further words on how the team needs to improve, possibly pointing them directly at the PSG board.
"I can't say what must be done. I'm just a player although I think that people, and everyone has seen it.
"When everyone sees it is easier to draw conclusions… but there is no problem. We lost the title but now we must concentrate on the future.
"Mbappé is, and will remain, a PSG player," the club's owner Nasser Al Khelaifi followed up when asked. "I'm not worried about his future at all.
"We are an ambitious project at the moment and we will be financially ambitious in the summer.