NBA playoffs: Anthony Davis takes blame as Suns beat Lakers
The LA Lakers' Anthony Davis was critical of his performance in Sunday's 99-90 defeat to the Phoenix Suns on Sunday.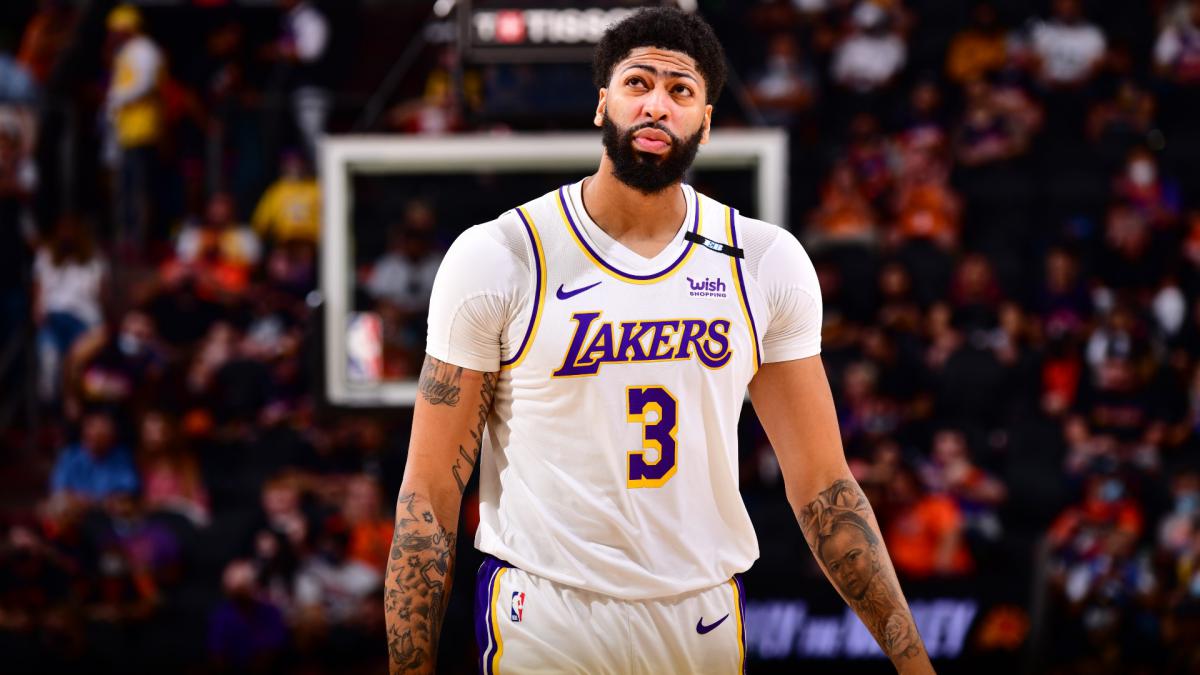 Anthony Davis took the blame for the LA Lakers' NBA playoffs defeat to the Phoenix Suns in Game 1 of the teams' Western Conference first round series.
Davis restricted to just 13 points as Lakers beaten in Phoenix
Davis was far from his best as LeBron James and the Lakers went down 99-90 to the second-seeded Suns in Phoenix on Sunday.
Lakers big man Davis was five-for-16 shooting in a team-high 39 minutes of action as he recorded just 13 points against the Suns, while missing both of his attempts from three-point range.
As a team, the Lakers were just 26.9 per cent from beyond the arc after Kentavious Caldwell-Pope made just one of his seven shots.
Afterwards, Davis scrutinised his performance as the Lakers – ranked seventh in the west – look to bounce back on Tuesday.
"There's no way we're winning a game, let alone the series, with me playing the way I played," Davis said. "This is on me. I take whatever responsibility, for sure. I'll be ready for Game 2."
"I kind of got lost in the offense. But I still have to be assertive to get the ball," Davis added. "That's on me. I still have to find ways to make plays on that end of the floor offensively.
"It's on me. I'm not too worried about my performance. I know I'll be better. I know we'll be better in Game 2."
LeBron "looking forward" to Davis response in Game 2
Superstar Lakers team-mate James, who finished with 18 points, 10 assists and seven rebounds, added: "It's always AD being AD.
"Any time he comes to the press room and tells you we can't win without him or with him playing the way he played, he always responds. I'm looking forward to that."
"I love when AD puts that pressure on himself," James said. "We're a better team when he's aggressive and we're a better team when he demands the ball."
Suns deserve credit for stopping Davis, says Lakers coach
Davis had posted 42 points against the Suns in the absence of James on 9 May, but Phoenix nullified his impact on Sunday.
"Phoenix brought a lot more attention obviously because of that game," Lakers head coach Frank Vogel said. "They did a great job. Give them credit.
"They did a good job limiting his touches and bringing double teams when he did get it and making things difficult for him. But there are ways we can be better to take advantage of that."
Vogel continued: "There's plenty we can do. I'm not going to get into details on what our adjustments are going to look like. But certainly we can do a better job in taking advantage of the attention that he's drawn."