NBA Who's hot and who's not: Luka lights it up but Bam buckles against Bucks
Luka Doncic registered his third triple-double in his seventh career playoff game in a Mavs win over the Clippers while other struggled in Game 1.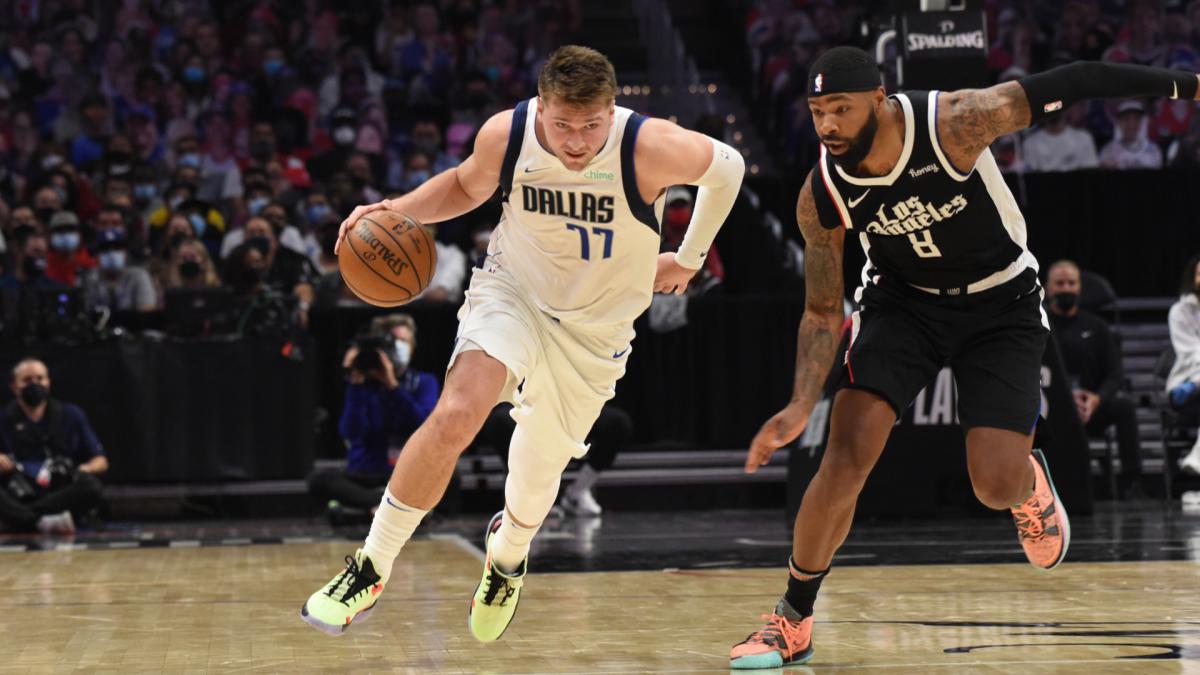 The NBA playoffs got off to a thoroughly entertaining start over the weekend, with road wins for the lower seed in four of the eight series.
Game 1 followed hot on the heels of the similarly dramatic play-in tournament, in which Stephen Curry and the Golden State Warriors agonisingly lost twice to miss out on qualifying for the postseason.
Curry is a proven performer in both the regular season and the playoffs, but the same does not apply to every elite player.
Some stars seem to go missing when the season is on the line, while others thrive under pressure, as we discover in our latest NBA Heat Check – now comparing the performances of the past week to the entirety of the 2020-21 regular season.
RUNNING HOT...
Luka Doncic
For the second straight season, the Dallas Mavericks are playing the Los Angeles Clippers in round one. And for the second straight season, the series is providing Doncic with a platform to show off his extraordinary talents.
Dallas are too often a one-man show, but the Clippers struggled to contain Doncic last year as he averaged 31.0 points across a debut series that his Game 4 overtime buzzer-beating three-pointer memorably levelled.
The Mavs were beaten in Game 5 and Game 6 in 2020 to depart the tournament, yet this time they have a lead after Doncic's 31-point, triple-double effort on Saturday. Only Michael Jordan has played seven or more playoff games and averaged greater than his 31.0 points per game (33.4).
And it was again the Slovenian's accuracy from beyond the arc that hurt the Clippers, as he made five threes for the first time in the playoffs – up on his season average of 2.9.
Goran Dragic
The Miami Heat made the NBA Finals last season but were hamstrung by an injury to Dragic in Game 1 of the loss to the Los Angeles Lakers.
That proved a telling blow, but Dragic is back at the fore in this year's playoffs despite a middling regular season in which he averaged 13.4 points per game.
An opening effort of 25 points helped keep Miami in contention against the Milwaukee Bucks in Game 1. Duncan Robinson chipped in with 24, too, shooting 53.8 per cent from three.
Dragic ranked fourth in the league last week in terms of scoring improvement (up 11.6 points on the regular season), with Robinson fifth (up 10.9). Robinson topped the list when it came to an upturn in three-point shooting, while Dragic was just behind. The pair could not be blamed for the Bucks' win.
Final Box:

Dragic 25 Pts (5 threes)
Robinson 24 Pts (7 threes)
Butler 17 Pts, 10 Rebs & 8 Asts
Herro 10 Pts
Bam 9 Pts, 12 Rebs & 5 Asts
Ariza 8 Pts & 12 Rebs pic.twitter.com/FYqKPM6FJ7

— Miami HEAT (@MiamiHEAT) May 22, 2021
GOING COLD...
Bam Adebayo
Adebayo certainly could be held responsible for Miami's early deficit, contributing a measly nine points on four-for-15 shooting.
The fourth-year center contributed 17.8 points per game in last year's playoffs, including 17.2 in the Milwaukee series, but he never got going on Saturday.
The decrease from Adebayo's regular season 18.7 average was the sixth-worst in the NBA and, to make matters worse for the Heat, superstar team-mate Jimmy Butler also turned in a concerning performance.
Butler finished with 17 points, yet he made only four of 22 field goal attempts while using 30.0 per cent of Miami's plays.
Chris Paul
Paul's poor game this weekend was the most understandable but also the most concerning. The veteran point guard took a blow to his shoulder in the Phoenix Suns' win over the Lakers and clearly moved uneasily thereafter.
"I heard like a crack or whatever," said Paul, whose ball handling was uncharacteristically clumsy as he was limited to seven points, down from a season average of 16.4 per outing.
It did not cost the Suns, but they will surely need Paul back fit and firing to beat the defending champions over a seven-game series.
Julius Randle
The New York Knicks would not be back in the playoffs if not for Randle's outstanding season in which he played the most minutes in the entire league (2,667) and recorded 24.1 points and 10.2 rebounds per game.
But his belated playoff debut at Madison Square Garden saw a significant step back as Randle's six-for-23 shooting from the field – or 26.1 per cent – allowed the Atlanta Hawks to steal a road game.
The Knicks are built on hard graft rather than superstar talent, but they cannot afford for their All-Star to misfire so drastically.