Coronavirus
How many people have suffered myocarditis or heart problems after getting the Covid-19 vaccine?
To date, no connection has been made between heart problems and the mRNA covid-19 vaccines, yet CDC announces they are investigating to ensure patient safety.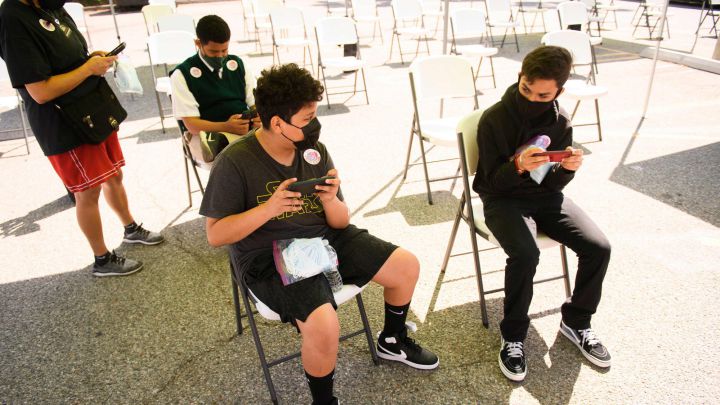 On 17 May, the US Center for Disease Control and Prevention (CDC) announced that they were looking into a series of isolated incidents of myocarditis after a few people experienced the heart issue after being vaccinated. The rates of the incident are not abnormal and some health experts expect that no connection to the vaccine will be found. Myocarditis is a condition that causes inflammation in the heart and is usually caused by an infection, among other reasons.
The CDC Vaccine Safety Technical Working Group announced that the number of cases they are have captured in their monitoring system are not above the baseline they had set. The total number of patients that have developed myocarditis has not been reported but the CDC did notify the public that the condition is more common in younger males after they receive their second dose. The US health authority is taking these issues seriously because vaccines have been known to cause myocarditis. Additionally, with the vaccines being so new, it is important that the public trust that any possible issues are being investigated thoroughly.
1/ No worries, teens and young adults! @cdcgov is just looking at "a few" cases of post-vaccine myocarditis.

And by a few, we mean several dozen.

This is way more serious than they're pretending - see how they've narrowed down the signal in a very specific way? pic.twitter.com/kWCcYx8kmw

— Alex Berenson (@AlexBerenson) May 23, 2021
In April, Forbes reported that Israel had announced that sixty two people had been "diagnosed with myocarditis after receiving Covid-19 mRNA vaccines."
When did these issues begin happening?
Although the CDC announced that they would be looking into the issue on 17 May, this issue has been covered for more than a month based on reports from other countries. In April, Forbes reported that Israel had announced that sixty two people had been "diagnosed with myocarditis after receiving Covid-19 mRNA vaccines."
. In April multiple outlets released articles on the possible connection. In an interview with Health.com, infectious disease expert Dr. John Sellick, said he would be surprised if a direct link was found. Another doctor interviewed, Martin J. Blaser, MD, remindedd readers that covid-19 forms a much greater risk to the heart than any vaccine.
This means that in light of the possible complication, the CDC believed the vaccines were safe enough for use in younger people. The CDC had this infomration available when it approved the Pfizer & BioNTech vaccine for those between the ages of twelve and fifteen earlier this month.
What steps is the CDC taking?
The CDC is requesting the medical records of those who have experienced a case of Myocarditis to see if there are any other factors the patients have in common. The group also discussed the need for "collaboration between infectious diseases, cardiology, and rheumatology specialists" to inform healthcare providers with guidance on how to diagnose, treat, and manage myocarditis.