UEFA opens proceedings against Real Madrid, Barça and Juventus
The body presided over by Aleksander Ceferin is moving forward against the three clubs involved in the Super League. They face a two-year ban from European competitions.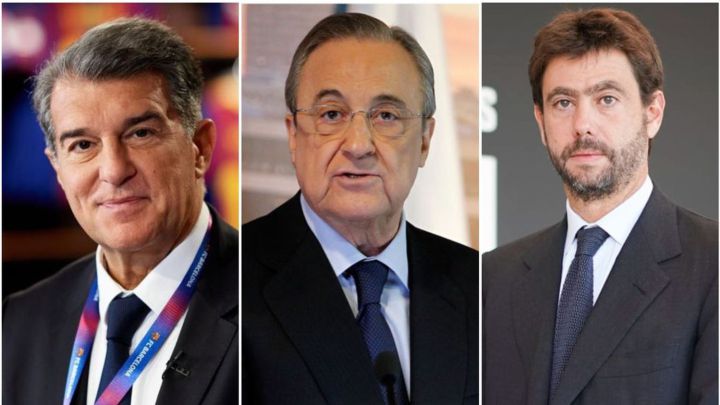 UEFA has announced that it is opening disciplinary proceedings against Real Madrid, Barcelona and Juventus for their attempt to create a European Super League and their decision to not back down. The statement read: "Following an investigation conducted by UEFA Ethics and Disciplinary Inspectors in connection with the so-called 'Super League' project, disciplinary proceedings have been opened against Real Madrid, Barcelona & Juventus for a potential violation of UEFA's legal framework."
Two-year ban
This is the next decisive step taken by UEFA to be able to sanction the clubs. One of the possible sanctions being considered is to ban Madrid, Barcelona and Juventus from participating in European competitions for two years.
The inspectors, who have opened disciplinary proceedings and represent UEFA, is a group of 20 different members. Among them is a Spaniard, Toni García Alcaraz, although he cannot take part in these proceedings as a club of the same nationality is involved.
Clubs pull out of Super League
The Super League was initially launched with 12 clubs as founding members. Manchester United, Liverpool, Manchester City, Chelsea, Tottenham Hotspur, Arsenal, Atletico Madrid, AC Milan and Inter Milan have all backed out.