NBA
How many MVPs has LeBron James won?
The LA Lakers are currently battling the Phoenix Suns for a spot in the NBA finals. The series is tied 1-1. They will meet this Thursday for game three.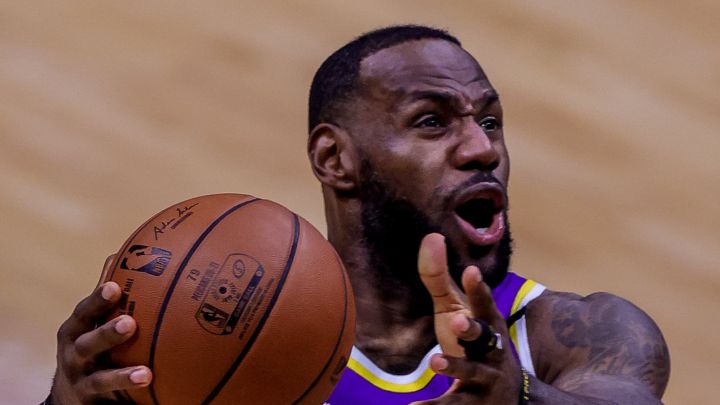 For some, LeBron James is arguably the best player in the world at the moment. The Lakers star has won championships with three different teams, the Cleveland Cavaliers, the Miami Heat, and the Los Angeles franchise.
At thirty-six years old, James would be the oldest player to win the MVP award. Currently, he holds four MVPs and is two shy of tying Kareem Abdul-Jabaar, the player with the most MVPs in history. In addition, James has won 4 championships and is currently the playoffs leading scorer in the history of the NBA.
Deserves more awards than he has?
The MVP award is decided by a panel of media experts who value the player with the most consistent numbers for the year. Only one time in NBA history has someone won the award unanimously, Stephen Curry in 2015-16, with all voters picking him as the best of the year.
LeBron has stated in the past that "I should have more than four... But I don't, and I don't sit around crying about it." There has been controversy in the past with the format on how the most valuable player is chosen. The fans don't vote on who gets the Maurice Podoloff Trophy, the award's official name and many players have voiced concern over this in the past.
The media has been accused of running a campaign for personal favorites but not for fan favorites. At the same time, experts claim that the award is not about who is the best player in a particular position but rather who has been the most consistent player.
2021 MVP award
Unfortunately for the Lakers star this year, he won't win either as he is not in the top three players nominated for the award. The Los Angeles franchise will face the Suns this Thursday. The series is tied 1-1 at the moment.