Kroos: "If Zidane was leaving Madrid, he would have told me"
Real Madrid are awaiting the final decision on the French coach's future. One of his trusted men at Real Madrid denies that he has said goodbye to the squad.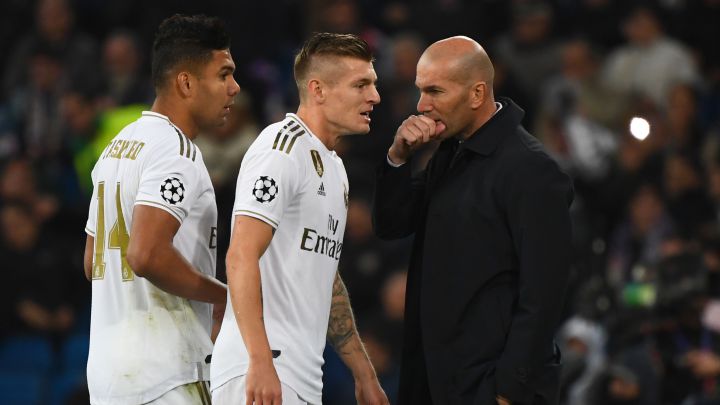 The future of Real Madrid manager Zinedine Zidane remains unclear. Zidane is currently resting at his holiday home in the province of Madrid. A few days ago there were reports that the coach had said goodbye to the squad. On Wednesday, German midfielder Toni Kroos came out to deny those reports. Kroos is one of the players closest to the coach and has explained that such a decision would have been communicated to him.
"It was said, even in Germany, that he had already announced his departure from the team. That is a lie. Zizou and I have a relationship and he would have told me," Kroos said on his weekly podcast. Kroos will remain at Madrid and expects continuity from a coach with whom he has a close relationship. "I don't know what will happen, but I can only say that working with Zizou is fun," says the midfielder.
Zidane to meet Florentino Pérez over future
Kroos is a heavyweight in the Real Madrid dressing room and wants to believe that if Zidane had already made that decision, he would know. Zidane has taken a week to reflect on a season in which his team fought until the end for LaLiga and the Champions League. Zidane has a contract until 2022, but in his last press conference of the season he did not give any conclusive clues. In a few days he will meet with Florentino Pérez to inform him of his final decision.