Covid-19 vaccine in the US summary: 27 May 2021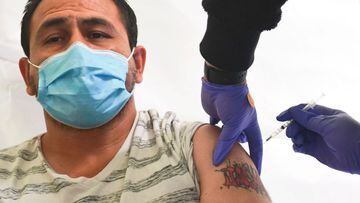 Do vaccines prevent the spread of covid-19?
To fully understand how the virus reacts to fully vaccinated individuals the CDC require as much data as possible on instances of infection. As of 14 April 2021, they were aware of 5,814 fully vaccinated individuals who went on to become infected with covid-19. A report in National Geographic states that, of that number, 7% were hospitalised and 1% died.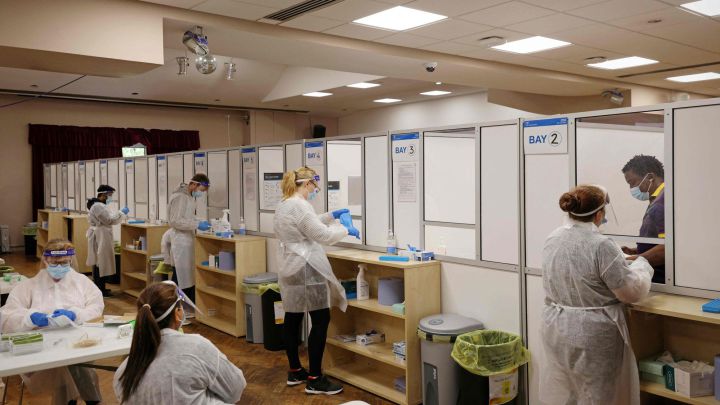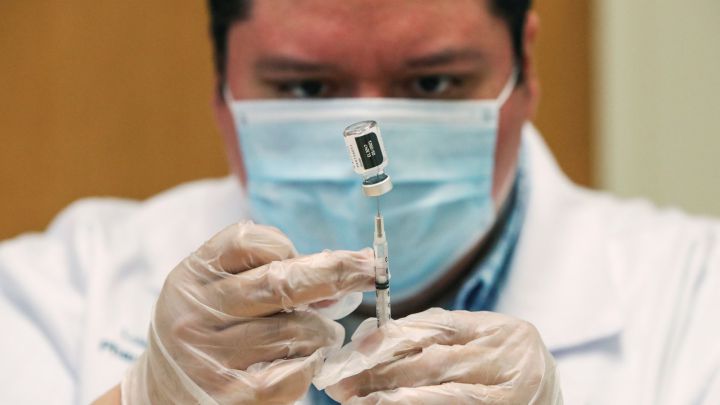 Can a vaccinated person spread covid-19?
Despite nearly half of the American population having now received at least one dose, the CDC is still unsure how effectively it prevents the spread of covid-19 amongst vaccinated people.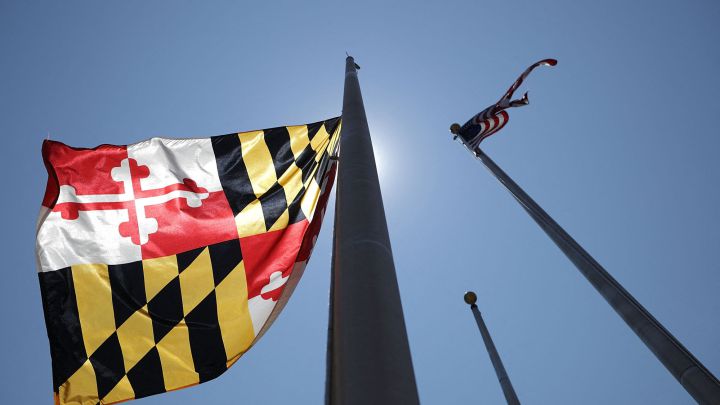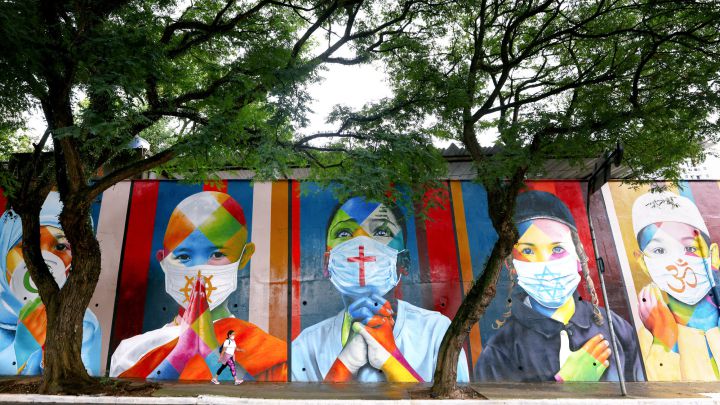 What is a vaccine booster and why would people need it?
Vaccines give us different levels of protection from harmful viruses and bacteria. For some diseases more than one shot can be necessary, either to create a stronger immunity or to rebuild immunity as a virus mutates or the effectiveness of the vaccine itself wears off over time. Think of a tetanus shot every ten years or the flu shot every year.
In the case of the covid-19 shot, the length of time that it confers immunity hasn't been fully determined yet.
Japanese doctor warns holding Games could lead to 'Olympic virus' strain
The head of a Japanese doctors union on Thursday warned holding the Olympic Games in Tokyo this summer, with tens of thousands of people gathering from around the world, could lead to the development of a new "Olympic" strain of the coronavirus.
Although Japan has repeatedly pledged to hold a "safe and secure" 2020 Olympics in Tokyo after a year-long postponement, it is struggling to contain a fourth wave of the pandemic and preparing to extend a state of emergency that covers much of the country.
Japanese officials, Olympics organisers and the International Olympic Committee (IOC) have all vowed the Games will go ahead, albeit under strict virus prevention measures. Foreign spectators have already been banned and a decision on domestic viewers is expected next month.
But even with these steps in place, worries remain about the influx of athletes and officials into Japan, where the vaccine process remains glacially slow and just over 5% of the population have received inoculations.
With people from over 200 nations and territories set to arrive in Tokyo, it will be dangerous to host the Games in July, said Naoto Ueyama, head of the Japan Doctors Union.
"All of the different mutant strains of the virus which exist in different places will be concentrated and gathering here in Tokyo. We cannot deny the possibility of even a new strain of the virus potentially emerging after the Olympics," he told a news conference.
"If such a situation were to arise, it could even mean a Tokyo Olympic strain of the virus being named in this way, which would be a huge tragedy and something which would be the target of criticism even for 100 years."
(Reuters)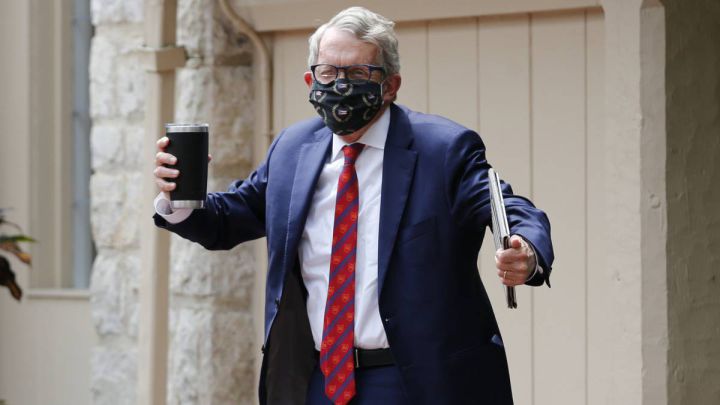 Ohio Vaccine Lottery: how to enter and sign up to win $1 million
How have vaccination rates increased in Ohio since Governor Mike DeWine announced the vaccine lottery?
In April, the state of Ohio administered, 447,542 doses of covid-19 vaccines. These numbers began to slow and the government decided to implement a lottery for those who had received a vaccine. In the eleven days before the announcement, the state administered 146,602 doses. In the eleven days after the announcement, that number increased to 264,573. With a few days left in the month, their state is on track to surpass its April figures.
The first winner for the lottery will be announced today.
For more information on Ohio's vaccine lotteries, read our full coverage here.
CNN report: Vaccine tourists are coming to America
CNN reporter Claudia Rebaza takes a deep-dive into the emerging vaccine tourism phenomenon in the United States. "We have arrived in the US not for the American dream, we are here for the vaccine dream," 49-year-old Elver Estela told CNN.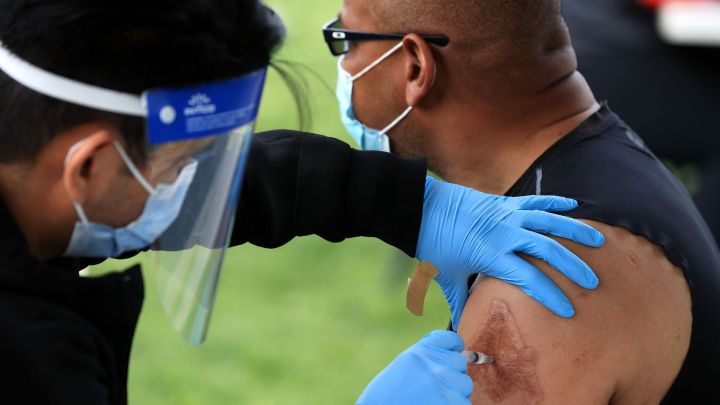 The five states trailing behind the rest
In terms of % of the population vaccinated, here are the five worst-performing states:
- Georgia (30.7%)
- Louisiana (30.6%)
- Arkansas (30.3%)
- Alabama (28.9%)
- Mississippi (26.8%)
States that have fully vaccinated more than 50% of their total population
As it stands, five states have fully vaccinated more than half of their total population:
- Vermont (53.1%)
- Maine (52.9%)
- Connecticut (51.8%)
- Massachusetts (50.8%)
- Rhode Island (50%).
The US average stands at 39.5%.
Prizes for vaccinated prison workers in California
The prize-winning opportunities for vaccinated Americans has now been extended to prison workers in California, who can win gift cards, $1,000 lottery prize if they get a COVID vaccine.
Ohio announces first vaccine lottery winner
Ohio's vaccine lottery announced its first winner on Wednesday night: Abbigail Bugenske of Silverton, Ohio, won a $1 million prize. It was among the first of several chances for Americans to win big money — if they have been vaccinated.
Meanwhile, a Dayton-area teen has been awarded the first full-ride college scholarship offered by the program, the state announced. Joseph Costello, of Englewood, won the four-year scholarship to an Ohio college of his choice.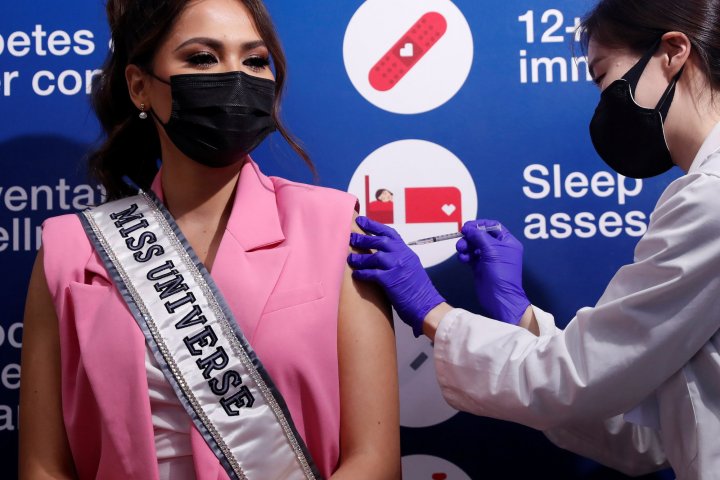 Miss Universe gets the jab
In pictures: Miss Universe Andrea Meza, of Mexico, winner of the 69th annual Miss Universe competition, receives a dose of the Pfizer-BioNTech vaccine for the coronavirus disease (COVID-19) at a CVS Pharmacy store in the Manhattan borough of New York City. (REUTER S/ Shannon Stapleton)
WHO reports 14% drop in Covid-19 cases worldwide
The WHO has reported a 14% decrease in global Covid-19 cases, with 4.1m cases registered in the week ending May 23. WHO also reported 84,000 new Covid-19 deaths worldwide, a 2% decrease from the prior week. The largest drop in new cases and deaths was seen in Europe.
"Despite a declining global trend over the past four weeks, incidence of Covid-19 cases and deaths remain high, and substantial increases have been observed in many countries throughout the world," the report warned.
The report comes as India's confirmed caseload surpassed 27 million on Wednesday. Although in slightly more positive news for the world's second most populous nation, it reported fewer than 200,000 new cases for the first time in over a month on Tuesday.
Russian regions begin vaccinating animals against COVID-19 - RIA
Several Russian regions have started vaccinating animals against COVID-19 at veterinary clinics, the RIA news agency cited Russia's agricultural safety watchdog as saying on Wednesday.
Russia said in March it had registered the world's first vaccine for animals against COVID-19 after tests showed it generated antibodies against the coronavirus in dogs, cats, foxes and mink. (Reuters)
Pennsylvania has become the 10th state to reach vaccination targets outlined by the President earlier this year. The President hopes to have 70% of the population receive at least one dose of a covid-19 vaccine by the Fourth of July. Pennsylvania follows Vermont, Hawaii, New Hampshire, Massachusetts, Connecticut, Maine, New Jersey, Rhode Island and New Mexico in reaching this goal.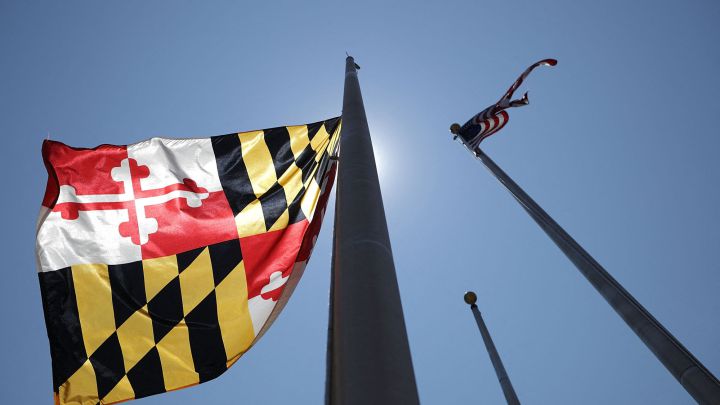 Maryland Vaccine Lottery: how to enter and sign up to win daily $40000
Maryland Vaccine Lottery: How can you enter to win $40,000?
On 20 May, Governor of Maryland Larry Hogan announced that the state would be creating a covid-19 vaccine lottery dubbed the $2 Million VaxCash Promotion. Those who have received at least one dose of a vaccine would be automatically entered to win $40,000, or the grand prize of $400,000. Beginning on 25 May through 3 July, the state will select one winner who will take home a $40,000 prize.
On the Fourth of July, the lottery will end with one person being selected to win $400,000.
Read our full coverage for more details as well on how the competition has impacted vaccination rates in the state.
Covid-19 vaccine news: welcome
Hello and welcome to our dedicated live blog for Thursday, 27 May 2021.
Here we aim to keep you fully up to date with all the latest news and updates regarding the covid-19 pandemic and all aspects of the vaccine development and rollout across the United States and around the world.