NBA playoffs 2021: Luka Doncic lights up the postseason stage
Luka Doncic is already showing he can achieve legendary status with his postseason performances for the Dallas Mavericks.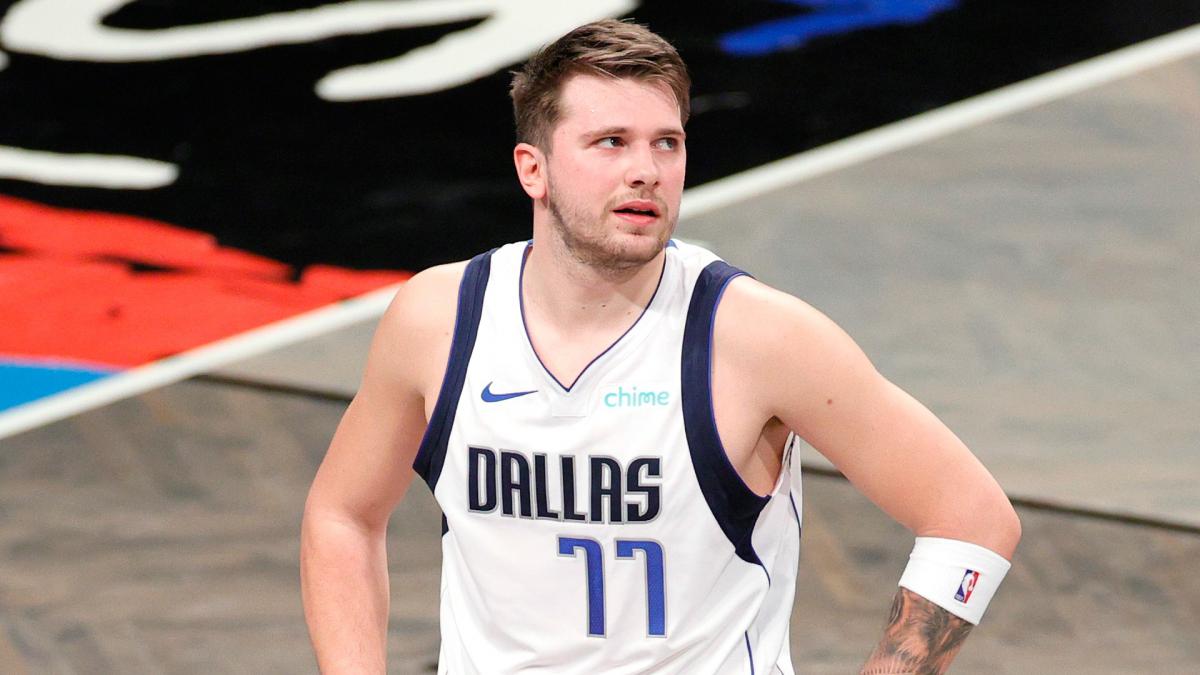 In a mere eight games, Luka Doncic has established himself as an elite postseason performer. Need proof? Just ask the Los Angeles Clippers, who surely must be tired of his act by now.
The Dallas Mavericks superstar is already among the game's best players at 22 years old, but that he seems to be taking his game even further when it means the most bodes well for his inclusion as a player potentially on his way to legendary status.
All eight of Doncic's playoff games have come against the Clippers, the first six last summer as part of the NBA bubble and two more this week at Staples Center. Dallas lost last season's series in six games despite stellar play from Doncic but has taken the first two games of this first-round series with more otherworldly efforts from the Slovenian wunderkind aided by a better supportive cast.
In the first two games of this series, Doncic has totalled 70 points on 27-of-53 shooting (50.9 percent) with 17 rebounds and 18 assists. He notched his second career 30-point triple double in the playoffs in Game 1, to go along with his 43-point performance in Game 4 against the Clippers last August. The only other active player to have a 30-point triple-double in the playoffs at age 22 or younger was LeBron James in 2006.
Doncic makes triple-double history in NBA playoffs
Doncic, who also had a triple-double in Game 3 of last season's series against Los Angeles, is the first player in NBA history with three triple-doubles in his first seven career playoff games. He is also the only player since at least 1984-85 to accumulate 250 points, 70 rebounds and 70 assists in his first eight postseason games.
Doncic's playoff scoring has him alongside basketball royalty at this early juncture of his career. Since the 1963-64 seasons, only Kareem Abdul-Jabbar (287), Michael Jordan (283), LeBron James (266), Bob McAdoo (261) and Anthony Davis (258) scored more points in the first eight playoff games of their NBA career than Doncic's 256.
Whichever defender has been sent his way in the first two games of this series, Doncic has had an answer. Kawhi Leonard and Paul George aren't just outstanding offensive players but also have reputations as excellent on the defensive end. Both have locked down star players in the past but neither has had much success in this series against Doncic.
Doncic's support cast stepping up for Mavericks
While Doncic's physical gifts are well-documented, his basketball IQ and calm demeanour are just as important parts of his arsenal. Also working in Dallas' favour this time around is a supporting cast that has continued its strong play from the regular season.
A more confident Kristaps Porzingis has scored 34 points in the first two games and Tim Hardaway Jr. has been an absolute revelation for the Mavericks with 49 points - including 11 of 17 from three-point range - on 17 of 27 overall from the field. Jalen Brunson and Maxi Kleber also have made key contributions.
Conventional wisdom says double-teaming Doncic is the easiest way to slow him down, but that won't work if Hardaway continues to knock down shots with such regularity.
If the Clippers' plan was to push Doncic further away from the basket, that may need to be reconsidered after he connected on 10 of 24 from long range in the first two games.
Perhaps sending Doncic to the free throw line is the way to go since he has made just six of 14 in this series. Since sinking 14 of 15 from the stripe in his playoff debut last season, Doncic is just a 54.0 percent (34 of 63) free-throw shooter in seven postseason contests.
The Clippers were the league's top three-point shooting team in the regular season at 41.1 per cent but have only made 24 of 73 (32.9 per cent) in this series. Dallas, meanwhile, has hit exactly half of its shots from beyond the arc (35 of 70) and is shooting a blistering 54.4 per cent (86 for 158) overall. Los Angeles needs that to change if it is to have any chance at coming back.
There is not much more the Clippers' stars can do after Leonard poured in 41 points and George added 28 in Tuesday's Game 2 loss. It's almost hard to believe the Clippers are down 0-2 in this series heading to Dallas with Leonard and George combining for 118 points on 51.8 percent (43 of 83) from the field and 34 rebounds.
Dallas without playoff series win in 10 years
The Mavericks haven't won a postseason series since Dirk Nowitzki led them over Miami in the 2011 Finals, losing all five of their series since then. They certainly weren't expected to win this one, and while there's still plenty of work to be done, history is on their side.
Since the NBA-ABA merger in 1976, only four teams have won a series after losing the first two games at home: The 1993 Suns (Lakers), the 1994 Rockets (Suns), the 2005 Mavericks (Rockets) and the 2017 Celtics (Bulls).