Messi offered 10-year deal by Barcelona
The club is offering him a 10-year contract, divided into three phases. Messi has not yet responded, but talks have intensified in recent days.
Leo Messi has left for Argentina with Barcelona's new contract offer on the table. According to TV3, the club have decided to take the initiative and not wait on an internal audit, which will still take two or three weeks, to present Messi with an offer to remain at the Camp Nou. The 10-year contract will involve the role of ambassador at Barcelona during a potential spell in the MLS, with a role at Barcelona ready for him when he returns from the United States.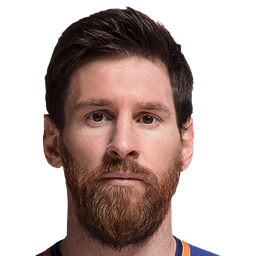 Messi has not yet responded to the offer because he is also waiting to know Joan Laporta's plans for next season. According to the same report, the talks between the vice president, Rafa Yuste, and the player's father and agent, Jorge Messi, have intensified in the last few days.

There is no doubt that the possibility of Kun Agüero joining Barcelona this summer could be an important factor for Messi when it comes to making a decision, although he is also waiting to know the future head coach on the Blaugrana bench before making a definitive decision.
Barcelona optimistic over future
Both Laporta and the rest of the players within the club are optimistic about Messi's renewal, although they recognise that the player will have to accept a significant reduction in his salary in the coming years.
For the moment, Messi is focusing on his national team, who will play two qualifiers in the coming days for the Qatar 2022 World Cup, in addition to having the Copa America just around the corner.