BARCELONA
Barcelona boss Koeman went to hospital after anxiety attack - report
According to FOX Sports, the Barça coach had to go to hospital in the city on Wednesday. He is now feeling much better.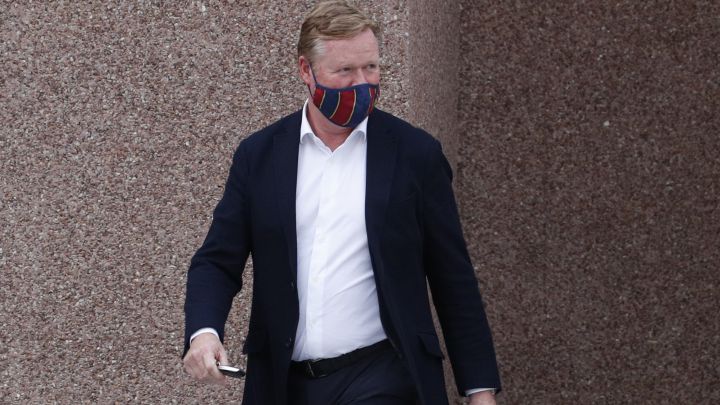 Ronald Koeman had to go to hospital with an anxiety attack, according to FOX Sports. New president Joan Laporta confirmed the coach's situation at a press conference on Friday, but did not clarify that it was due to anxiety.It was said not to be a major issue and came shortly after the latest meeting he held with the president to discuss his future in the club.
Koeman's anxiety hospital visit
According to FOX Sports, Koeman went to the Hospital de Barcelona on Wednesday, after Tuesday afternoon's meeting with the Blaugrana board. The doctors treated him for an anxiety problem and he has since recovered and is now in perfect condition.
"Ronald has a contract and that gives him peace of mind that he should not be rushed into a decision," Laporta said.
❝Barça's position is one of dialogue with UEFA, FIFA, La Liga, the Spanish Football Federation — we want to defend the interests of FC Barcelona and foment dialogue because that's how we've always found solutions.❞

— Barça president @JoanLaportaFCB pic.twitter.com/rlYqGfIBga

— FC Barcelona (@FCBarcelona) May 28, 2021
"We spoke calmly with him. He had an episode that took him to hospital and he routinely gets checked up. He gave us a scare, especially thinking that a year ago he had a heart attack.
"I told him to take it easy. We spoke with respect. We will sit down with Ronald next week and we will decide after outlining all the aspects."