Manchester City to make a push for Jack Grealish
According to The Daily Mail, signing the Aston Villa player is a priority for Pep Guardiola. City are studying ways to fund the operation, which could include other players.
Manchester City have made signing Jack Grealish their number one objective this summer. The Aston Villa star is on the wants list of all of England's top clubs and City are keen to make sure they don't lose out. They would even be willing to pay a six-figure fee, according to The Daily Mail, although first they would attempt to reduce costs by offering players to Villa in part exchange.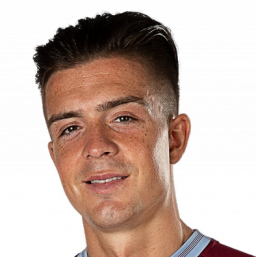 The Mail explain that Guardiola is convinced that Grealish could develop into an even better player at City and is a player who would fit perfectly into his system. At 25, he has his best years ahead of him in the Premier League. Grealish renewed his contract with Aston Villa last year and has four years to run under his existing arrangement, but City are not the only clubs who are willing to pay top price for the player and therefore, the race is on to land him. Brexit could complicated signing  new talent from abroad which means that there is great competition to sign local players; Grealish is at the top of the wish list of a number of top English clubs.
City are prepared to pay over 100 million pounds for Grealish, which would set a new English transfer record but they would prefer not to pay the full amount in cash. Villa would only be willing to let Grealish leave for a six-figure sum, as he is absolutely vital to Dean Smith's side.