Real Madrid: Isco decides against wishing Zidane well
Isco was the only member of the first team squad who didn't post a photo and message dedicated to the French coach on social media.
The Real Madrid squad were left reeling from the bombshell that Zidane has decided to throw in the towel. While the majority of the squad feared that the coach might have already made up his mind to leave, they hoped that maybe he could be convinced to stay on, at least for another season. When Zizou individually called each member of the squad to let them know about his decision to leave, practically all of them wished him all the best in his future ventures and thanked him for their time together at the club. They then voiced their appreciation publicly. On social media, the players posted photographs of the coach, accompanied by messages of support and thanks for everything he has done for the club.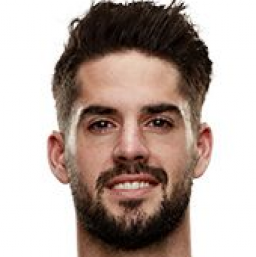 Out of the first team squad, only one player didn't wish Zidane well on social media - Isco Alarcón who, two days earlier had announced that he will be leaving Madrid this summer. Isco didn't post any messages or photos of Zidane on his personal Instagram account, but he did upload some other, unrelated personal images. From that, it is quite obvious that their relationship isn't in its best moment.
Mariano and Lunin wish the boss the best
That he was the only one not to wish the coach well for the future, while other players who have hardly played voiced their appreciation speaks volumes. Mariano Díaz, who ended the season with just 680 minutes of playing time, wrote: "Thank you very much for all of these years and for everything you have given the team!". Goalkeeper Andriy Lunin, who played only one game last season (in the Cup against Alcoyano) also dedicated a message to Zizou: "It's been a pleasure to work with a legend".
Isco totalled just 1,092 minutes of playing time this season, spread over 29 games in which he featured in the starting line-up just 10 times. That situation prompted him to put in a transfer request in January, although he ended up staying. Not much changed for him in the second half of the campaign which is why the 29-year-old is looking to change his fortunes away from Madrid. Without Zidane, there was always going to be a slim chance that he could revive his Madrid career under the new coach but the club has decided to sell him this summer.