Mbappé ready to play in LaLiga with Real Madrid
The France forward has asked his PSG team-mates who have played in LaLiga for information about the league.
Kylian Mbappé remains Real Madrid's number one target. The club believes that Zidane's departure will not delay his arrival, with the recently departed French coach helping to convince him to make the move over the last few months.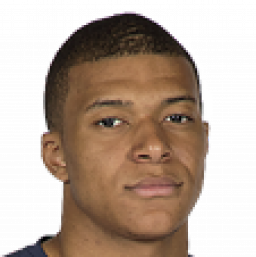 The forward has decided that he wants to wear the famous white shirt this season or next. It will depend on PSG, who have two options: sell him now and get something for him or let him leave for free in the summer of 2022. Everything points to the fact that, if he does not renew his current deal, the player will be able to leave this year, although the price the Ligue 1 club set for him will determine the negotiation.
Mbappé asks team-mates for LaLiga advice
Many of the Frenchman's gestures over the last few months are clues to his future. And not just the public ones, but also those he has made in private. As this newspaper understands, Mbappé has asked his teammates who have been in LaLiga what the league is like. His intention has been to find out how difficult it is, what the pitches are like, among other things. Sarabia, Navas, Rico, Ander Herrera, Di María and Neymar are some of those players that he has spoken with. Also Pochettino, who played and coached Espanyol, has also been approach by the France player. Another indication that, sooner or later, he will end up playing in Spain's top flight.
PSG want to keep French forward
PSG continue to put pressure on him to renew his contract. "Kylian is our player, he will stay. We are very calm about it," Nasser Al-Khelaïfi, president of the Parisian club, recently said on RMC Sports. The reality is that the striker has repeatedly rejected the renewal offer made to him by his current club, waiting for Madrid to make their move. To this he has added statements to the press in which he leaves his future up in the air. "What I want is to win, to feel that I am in a place where I can really win, that there is a solid project around me," he stressed in his last appearance when asked about next season. This is what Madrid are working on: formulating a new team led by the Frenchman.