NBA playoffs: Embiid relishes boos as 76ers roll on the road
Joel Embiid played to the opposing crowd Saturday as the Philadelphia 76ers rolled past the Washington Wizards.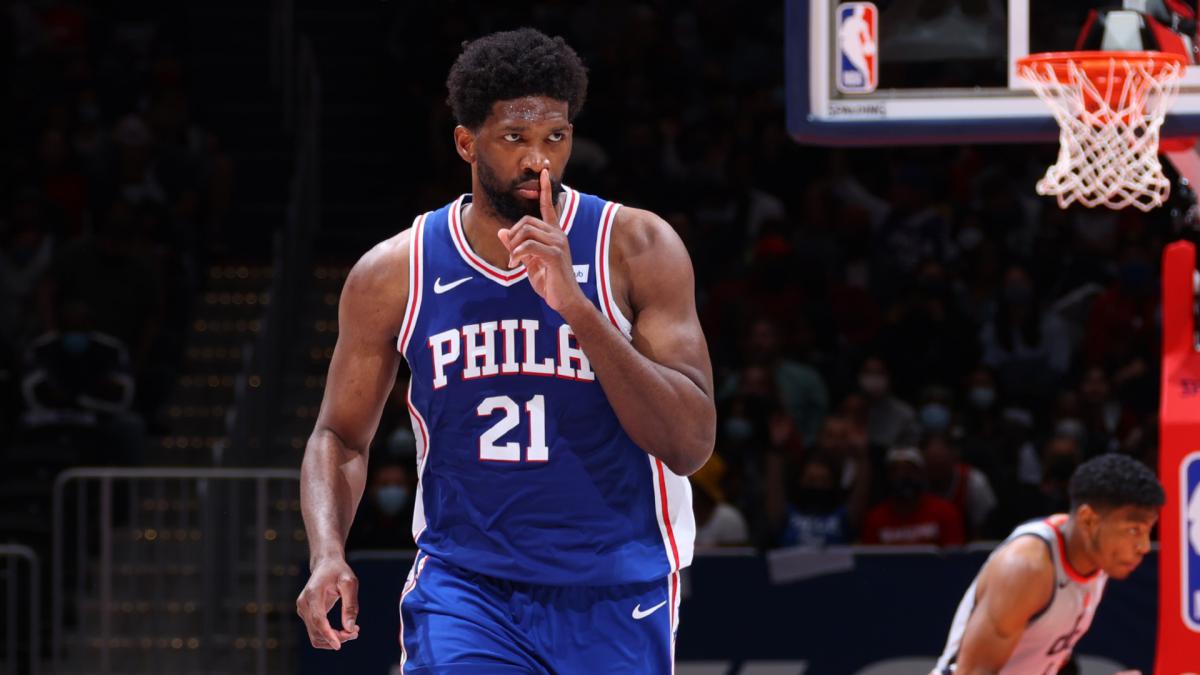 Joel Embiid heard the opposing fans jeering him when he missed a dunk in the second quarter Saturday, so the Philadelphia 76ers star made sure to savour the response that followed.
Embiid was dominant in a 132-103 Sixers rout of the Washington Wizards that gave Philadelphia a 3-0 series lead.
His signature play in a 36-point night was an emphatic dunk with 1:10 to play in the first half, after which he cupped his hands to his ears to taunt the Washington crowd that had let him have it after he missed a dunk two possessions earlier.
Embiid looks for boos
"They started booing, they started cheering just because I missed a dunk, and I had another opportunity where I actually made a dunk, so that's why I went over to them," Embiid told reporters afterward.
"I wanted to hear more boos because it gets me going. I like it.
"I just love playing on the road. I love playing up to the boos or fans talking trash. It gets me going."
Wizards fans did not have much to cheer about when it came to their own team, as Embiid scored 25 in the first half on the way to setting a new career playoff scoring high even though he sat out the fourth quarter.
After a while, the Philadephia fans in attendance won out, and "MVP!" chants echoed through the arena as the Sixers pushed Washington to the brink of elimination.
Embiid was 14 of 18 from the field, attempting - and making - six more shot than he had in the equally comfortable Game 2 win in Philadelphia.
Making the right plays
He said he feels like the game has slowed down and he does not have to force anything, leaving him comfortable no matter how the Wizards choose to defend him.
"I always want the ball because I feel like it is hard to stop me, whether you send a double-team or not," he said.
"And if you do send a double-team I'm going to make the right play."
More often than not Saturday, the right play ended up being Embiid handling matters himself.
Now the Eastern Conference's top seed is on the verge of advancing, though Embiid was not ready to discuss the possibility.
"There's nothing to be happy about," he said. "The job's not done.
"We've got to close out the series. We've got to get one more win and then worry about the rest later."