CONCACAF
Mexico defeat Iceland ahead of CONCACAF Nations League semi-finals
The Mexico national team defeated Iceland on Saturday thanks to a late brace from Hirving Lozano in their last preparation match ahead of their clash against Costa Rica.
The CONCACAF Nations League semi-finals are scheduled to start on 3 June in Denver, Colorado and the Mexico national team is one of the four teams looking to book their ticket to the final and win the tournament in its first edition. 'El Tri' had one friendly scheduled before flying to Denver as preparation for their clash against Costa Rica.
Hirving Lozano bags a brace for Mexico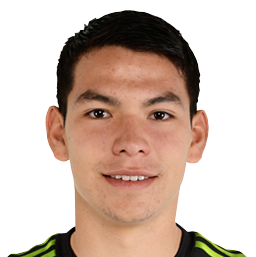 The Mexico national team faced Iceland at the AT&T stadium in front of a sold out crowd for the first time since before the beginning of the coronavirus pandemic last year. The exhibition match gave Mexico's head coach Gerardo Martino a chance to analyze where his team stands ahead of the first big tournament of the summer.
'El Tri' went behind in the 14th minute after an own goal from Edson Álvarez. They would control the possession of the game, but couldn't find the back of the net in the first 45, leading Martino to make some adjustments in the second half.
One of those adjustments was bringing on Hirving Lozano to replace Jesús Gallardo. And the Napoli player changed the game for Mexico in the second half. In the 73rd minute Mexico launched a breakaway with Diego Lainez driving the ball into the box. The ball was fed to Lozano, who managed a clinical finish to tie the game.
Five minutes later, Hector Herrera sent a lobbed cross to Lozano inside the six. This time he headed the ball home to give Mexico the 2-1 victory and the confidence boost ahead of Costa Rica next week. Martino took over the Mexico managerial job in 2019 and since then they have not lost against a team from CONCACAF after 13 games.
The last time Mexico faced Costa Rica in an official tournament was in the quarterfinals of the 2019 Gold Cup. The game ended 1-1 before Mexico went on to win 5-4 via penalties to advance to the next round.