Copa América to be held in Brazil, CONMEBOL confirm
After it was confirmed that Argentina would not stage this year's Copa América, it was announced on Monday that neighbours Brazil would take charge.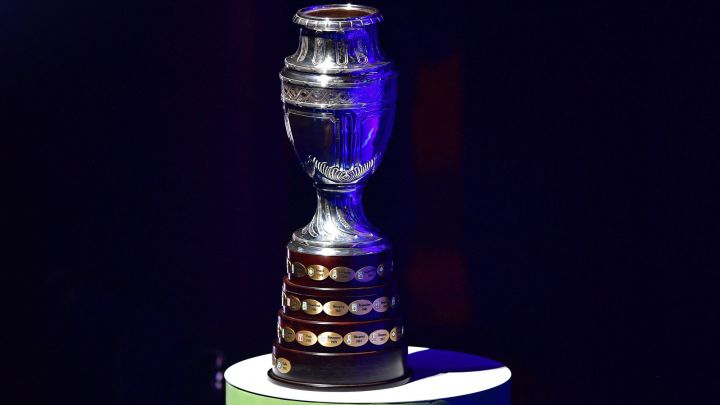 The Copa América was thrown into disarray after CONMEBOL removed Argentina on Sunday as hosts amid the country's coronavirus situation. That decision was followed on Monday with confirmation that Brazil would take charge.
¡La CONMEBOL @CopaAmerica 2021 se jugará en Brasil! Las fechas de inicio y finalización del torneo están confirmadas. Las sedes y el fixture serán informados por la CONMEBOL en las próximas horas. ¡El torneo de selecciones más antiguo del mundo hará vibrar a todo el continente!

— CONMEBOL.com (@CONMEBOL) May 31, 2021
Brazil to host Copa América 2021
Argentina were set to stage the showpiece South American tournament, starting 13 June in Buenos Aires, following the governing body's decision to strip Colombia of co-hosting rights due to anti-government protests and covid-19 concerns in the nation.
CONMEBOL had been identifying new locations in Argentina to replace Colombia ahead of next month's scheduled curtain-raiser between Lionel Messi's La Albiceleste and Chile at El Monumental.
Instead, Argentina will not stage the Copa América – already pushed back a year due to the coronavirus pandemic – as CONMEBOL hand it to Brazil.
And this comes a day or so after thousands took to the streets in Brazil to protest the government's handling of the coronavirus pandemic. pic.twitter.com/gtnAXTWIht

— tariq panja (@tariqpanja) May 31, 2021
Chile, Paraguay and the United States were believed to be the frontrunners before the latest announcement, one that took many by surprise given the situation with covid-19 there.
The start and end actual dates are still to be confirmed...