MLS
Jozy Altidore to define his future with Toronto FC
The former United States men's national team striker had an argument with the manager of Toronto FC, Chris Armas, so his future is in doubt with the MLS side.
Jozy Altidore's contract with Toronto FC expires in December 2022, but he was left out of the team's 2-1 loss against Columbus Crew on Saturday for week 7 of the 2021 Major League Soccer regular season. The reason the former United States international was left out is because he got into an argument with Toronto boss Chris Armas.
Altidore's future up in the air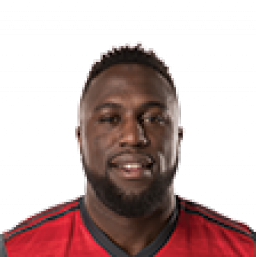 According to ESPN, the future of the veteran striker will be decided during the MLS international break. Altidore joined Toronto in 2015 and his current contract expires on 31 December 2022. The former USMNT striker has scored one goal in four appearances this season and he has only missed two games due to a muscle strain.
"We still are going to use the international break to discuss the situation, in-house," General Manager Ali Curtis told The Canadian Press over the weekend. "That conversation will be handled internally. It will be a club decision.
"And it will incorporate what I would say is the totality of the time that Jozy has been with the club, such that we arrive at a resolution that is in the best interests of the club and moves us closer to being in a position to win a championship."
According to the report, Altidore got mad when he was subbed out for Ayo Akinola in the 70th minute against Orlando City on 22 May. Toronto ended up losing 1-0 and the former United States international had an exchange of words with the boss Chris Armas.
"I know there's been some questions," Armas said. "For the sake of respecting all parties involved, we wanted to get through this game and use the next few days to take a step back before something is said out there. I'm not going to address anything with Jozy at the moment.
"Jozy's been with the club a long time, so we want to take the time that's needed to arrive at the right resolution," said Curtis.
Jozy Altidore won the 2017 MLS Cup, the Supporters' Shield and the Canadian Championship with Toronto since arriving six years ago.