Messi on verge of agreeing two-year deal at Camp Nou
According to reports, Leo Messi is set to agree a two-year extension at Barcelona and could sign on the dotted line before the Copa América kicks off.
Leo Messi is close to agreeing a two-year deal to remain at Barcelona that would effectively see the Argentina international through to the end of his career at Camp Nou with a possible return to Newell's still on the cards as a swansong for the 33-year-old. According to reports in Catalonia, Messi has been a more than willing negotiator and there are only a handful of "structural details" to be finalized before the forward signs on the dotted line.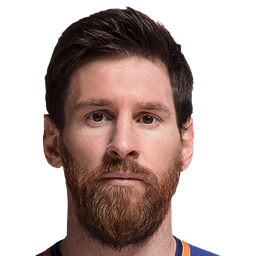 Despite his seeming determination to leave Camp Nou last summer, all the indications recently have been that Messi is increasingly eager to continue leading Barcelona on the pitch. The arrival of Messi's friend and Argentina teammate Sergio Agüero will have done Barça's position no harm and the return of Joan Laporta to the president's chair after the turbulent relationship Messi had with his predecessor Josep Maria Bartomeu has also gone a long way to putting the captain's mind at ease.
If and when Messi signs his two-year deal it will open the door for a final contract offer when that expires in 2023, with the possibility that the Argentina star may decide to play elsewhere – in Argentina or the US – for a season before returning to Barcelona in some capacity other than as a player.
Laporta: "The sooner, the better"
Laporta spoke about Messi during the presentation of Eric García, who joined Barça from Manchester City on Tuesday. "Messi's contract renewal does not depend on the audit. I said the other day that talks are going well and they are progressing. We more or less have the results of the club audit. For this operation we set aside a reserve and we prepared a strategy. We want to make him an offer. Things are going well, but it is not a done deal yet. The thing with Leo is that it is not a matter of money from his side. From our side, we know the limits of the possibilities we have and he is showing a lot of understanding. He wants to stay and we will try our best to make that happen.
"We are ready and the sooner the better. Because that way the doubts will be dispelled and we can go about building the team more quickly. The sooner we have everything in place the better, because there is enthusiasm to get it settled and the relationship we have is good."