Agüero bids City farewell gifting staff with expensive watches
Kun Agüero bought Hublot and Tag Heuer watches for each of the 60 members of the first team staff and raffled his Range Rover which was won by the kitman.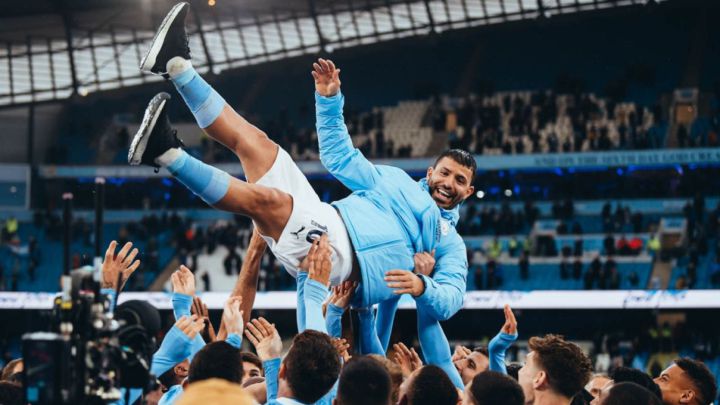 Kun Agüero bid farewell Manchester City this week with a thoughtful and generous gesture for the people he has worked alongside during the past decade. According to The Athletic, the Argentinean forward bought dozens of Hublot and Tag Heuerwatches which he handed out to all 60 members of first team staff. The watches were engraved, "Gracias! Kun Agüero".
Over 60 members of staff received a watch - each one valued at at over 1,100 euros, some models, such as the Tag Heuer Formula 1 is priced between 1,300 and 1,800 euros. Agüero also handed out raffle tickets to all club employees with the chance to win his Range Rover Evoque which he won't be taking with him to Barcelona. The winner was the first team kitman.
After 10 years at Manchester City, the Argentine forward will begin a new chapter in his career back in Spain with Barcelona but won't forget those who were his colleagues in Manchester while they will have a nice memento to remember him by.