BARCELONA
Agüero's huge salary drop after swapping Man City for Barcelona
Argentine striker Sergio 'Kun' Agüero was, understandably, on a mega-cash contract at the Premier League club, but has accepted a big change for Barça move.
According to Spanish outlet Mundo Deportivo, Sergio Agüero will earn 17 million euros less per year at Barcelona than he was at Manchester CIty.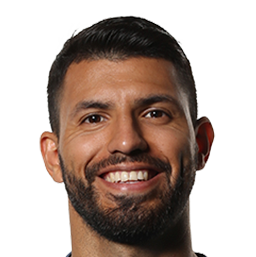 Agüero's huge salary drop
From the 23 million gross that he earned per season at the Premier League champions, to 'just' the six million that he will now earn at Barça, the Argentine has clearly accepted that playing football at a place he will feel happy is the right choice.
Barcelona news:
That said, the 74% drop could be softened based on the variables built into his contract. According to the report, the striker will receive financial bonuses based on the number of games played, titles won, and for doing what he does better than most, scoring goals.
The signing of Agüero, which was conceived during the Barça presidential elections, was completed thanks to the player's willingness to not only take the significant cut in wages, but also to accept that, in principle, he is likely to be used off the bench rather than a starter. Clearly the minutes he plays will be increased if he causes the problems to LaLiga defences like he did in England.
A desire to wear the blaugrana shirt and play alongside compatriot Lionel Messi was a powerful, especially as the two will team up for this summer's Copa América. Despite previous rumours, only a huge shock now would see the iconic number 10 leave the Camp Nou before next season begins.