Which states are banning vaccine passports and why?
Several states have banned the use of vaccine passports and several more are considering such bans stating that it is a person's choice to get vaccinated.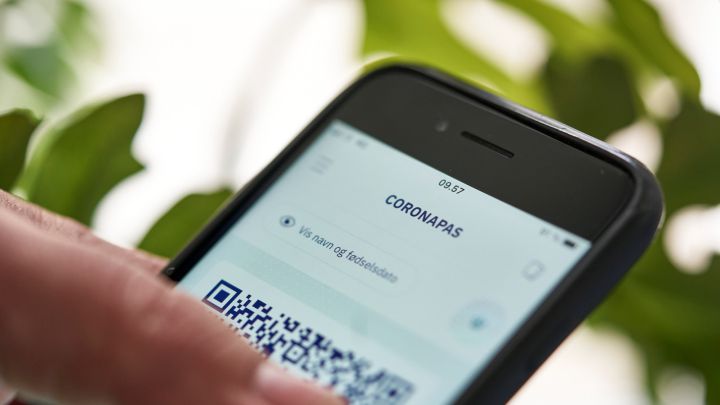 The rollout of covid-19 vaccines has given hope to relaxing restrictions put into place to slow the spread of the virus. But with herd immunity still a way off, vaccine passports are seen as a way to allow people to travel and businesses to safely operate without strict restrictions.
The concept has garnered fans and detractors, becoming yet another political fault line. States are taking different approaches, there are a couple that have implemented a digital verification system, while others are taking a hands-off approach. However, another group has banned the use of such systems, with more states introducing legislation to do the same.
Which states have implemented covid-19 passports?
So far, just two states have implemented a system whereby a person can verify their vaccination status or prove that they have tested negative for covid-19 recently. New York became the first state to set up a voluntary system where customers could verify either a covid-19 test or vaccination to businesses that choose to relax state pandemic restrictions for venues.
New! #ExcelsiorPass is now available in over 10 languages:

You can navigate the Excelsior Pass Wallet app & website in Chinese, Korean, Yiddish, Arabic, Bengali, Haitian-Creole, Italian, Polish and Russian. 🌎

Learn more and opt in today: https://t.co/6xYbn1r2JC

— State of New York 😷 (@NYGov) May 28, 2021
Hawaii became the second state to implement a system for those who are fully vaccinated to upload proof of vaccination to the state's "Safe Travels" system. Travelers who use the system can bypass pre-testing and quarantine restrictions for inter-county travel. The state hopes to expand the system to out-of-state travelers who come to Hawaii by 4 July.
Which states have banned vaccine passports?
There are currently 16 states that have some form of ban on vaccine passports or requiring proof of vaccination against covid-19. The main reason stated for banning the use of covid-19 passports or requesting people show proof of vaccination is an individual's freedom to choose whether or not that person wants to get vaccinated. Many governors state that getting the covid-19 vaccine is completely voluntary and that it isn't the state's place to mandate nor compel its citizens "through vaccine passports, vaccine passes, or other compulsory means."
I strongly encourage Montanans to get a COVID-19 vaccine. Receiving one is entirely voluntary and won't be mandated by the state.

That's why today I issued an executive order prohibiting "vaccine passports," and I'll continue protecting individual liberty and personal privacy. pic.twitter.com/PwFhlH9yYF

— Governor Greg Gianforte (@GovGianforte) April 13, 2021
These bans have been implemented either through Executive Order or via legislation. The bans also vary, with some states applying the ban to state agencies but letting private businesses do as they choose. Others include businesses that receive money from the state. A third group applies an outright ban on all use of vaccine passports in the state. Some states in all categories have put in exceptions to their ban.
Florida falls into this last group which could cause problems down the road with its ban on private businesses requesting proof of vaccination. Many cruise lines call Florida home and it is one of the state's largest industries. The CDC is requiring that in order to set sail nearly all of both the crew and passengers need to be fully vaccinated entailing the need to show proof. This has resulted in a square off between Governor DeSantis and the cruise ship operators, with some threatening to pull up anchor and set up shop in another state if the Governor doesn't make an exemption for the industry.
States that ban use of vaccine passports for state government agencies
Arizona, Idaho, Indiana, Utah, Wyoming
States that ban use of vaccine passports for state government agencies and businesses that receive state funds
States that ban use of completely vaccine passports
Alabama, Arkansas, Florida, Iowa, Montana, North Dakota, South Carolina, South Dakota
Oklahoma does not have a ban on vaccine passports for the state as a whole, but schools cannot request proof of vaccination from students nor use any type of vaccine passport.


States that are considering a ban on using vaccine passports
There are 11 states that are considering legislation to ban covid-19 passports but that haven't passed or enacted the bills. These include:
Kansas, Louisiana, Michigan, Minnesota, Missouri, New Hampshire, New Jersey, Pennsylvania, Rhode Island, Tennessee, Vermont
To check your own state click here.