Clippers vs Mavs Game 6: How and where to watch
The Dallas Mavericks can avenge last year's first round exit to the L.A. Clippers with a win in Game 6 on Friday. Tip off from Dallas is set for 9:05 ET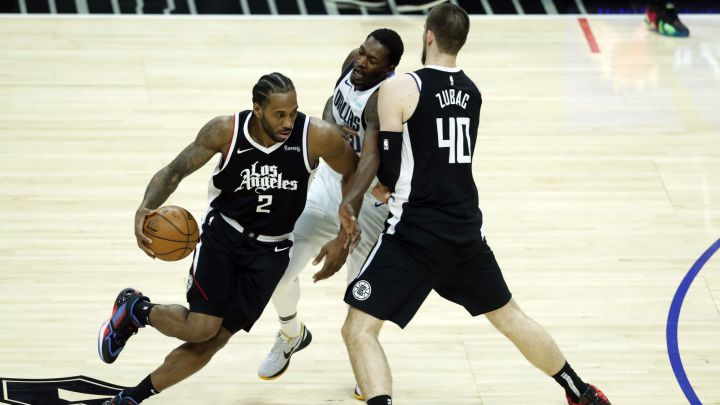 Luka Doncic has his first opportunity to reach the second round of the playoffs in Friday night's Game 6 showdown as the Mavs play the Clippers in Dallas.
Second round just a game away for the Mavs

The road team has won every game in the series so far, as the series shifts back to Dallas. Kawhi Leonard and Paul George will hope that trend continues Friday night, while Doncic and company have their sights set on closing the series at home.
Luka Doncic scored 42 in the last game, but it was Tim Hardaway Jr.'s two free throws at the end of the game that sealed the deal for the Mavs late in the fourth quarter.
All but one of the games, Game 4, have been decided by 10 points or less. This series has been in the balance dating all the way back to last year when the Clips advanced past the Mavs in the first round of the playoffs.
Road teams win first five for first time since '95
For just the third time ever and the first time since 1995, the road team has won the first five games. The Clippers will need to make it a sixth consecutive road team win if they want to keep the series alive.
When does Game 6 start?
The sixth game of the round 1 playoff series between the Los Angeles Clippers and the Dallas Mavericks will take place on Friday, June 4th at the American Airlines Center. The game gets underway at 9:05 ET / 6:05 PT.
How to watch Clippers vs Mays on Friday
ESPN will broadcast the game nationally. If you can't be by the TV, you can also watch the game on the respective websites/apps.
If you don't have a cable login to access the game, you can get a free trial from YouTube TV, Hulu with Live TV, AT&T TV Now, FuboTV, or Sling TV to stream the game