Barcelona fear PSG may have scuppered Wijnaldum deal
After having the deal practically sewn up, Barça have now practically given up hope of landing the Dutch midfielder after PSG offered double.
Barça are watching with disbelief at how their hopes of signing Georginio Wijnaldum have evaporated in front of their eyes. Last week, the Dutch midfielder received an offer from PSG which, according to Barca sources, is practically double their offer. Wijnaldum's agents Humphrey Nijman and Jan Kabalt, who had previously visited the Camp Nou offices to close the deal with Barça, have informed the Catalan club of a new counter offer from PSG. Wijnaldum is waiting for developments while he is on duty with the Netherlands squad. Frenkie de Jong is trying to convince him to turn PSG down for Barcelona but it appears that the player has already made his decision.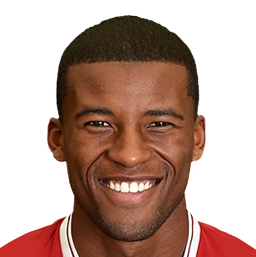 Barcelona begin search for alternatives to Wijnaldum
Barça have already started looking for alternatives in case Wijnaldum leaves them high and dry. The Blaugranas have spent the past season chasing the midfielder, who is a free agent after running down his contract with Liverpool.
If Wijnaldum turns Barcelona down, it could indirectly affect Ilaix Moriba, who is in talks with the club to extend his contract. One thing which Barça will not be swayed on is raising their initial offer. So if Wijnaldum prefers to earn a larger salary, he will end up in Paris with PSG.