NBA: Kawhi lauded after leading Clippers to Game 7 win over Mavs
Dallas Mavericks' Luka Doncic was arguably the star of the playoffs series, but Kawhi Leonard's fast start in Game 7 set the tone for the Clippers.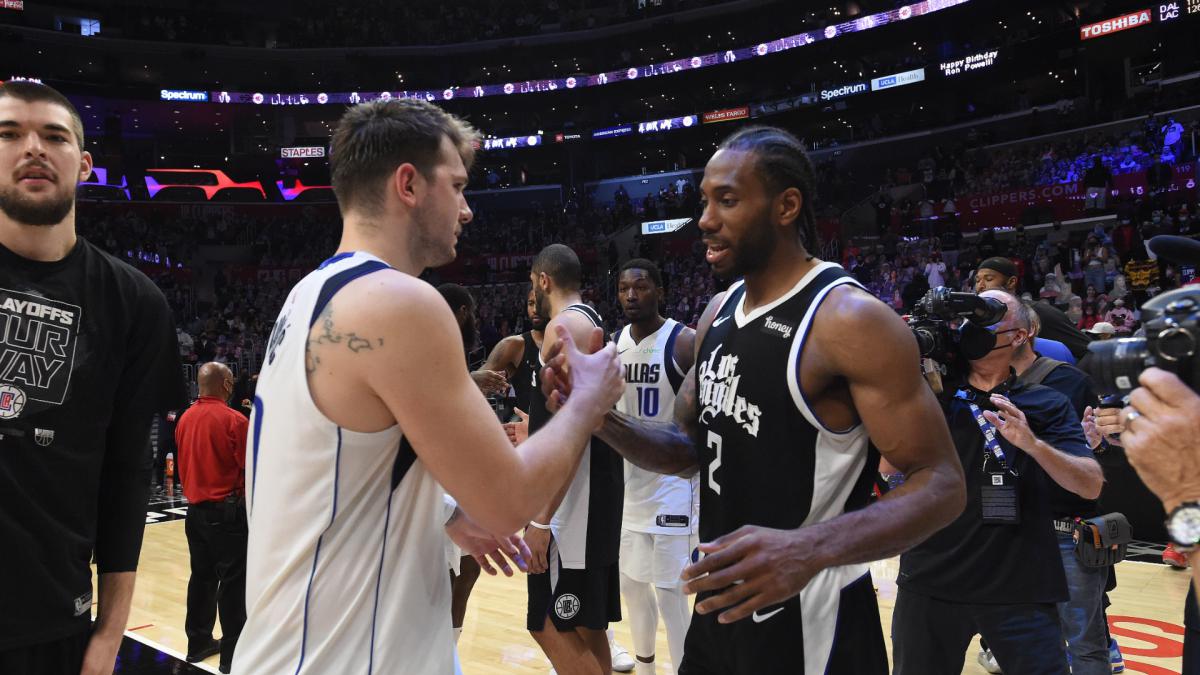 Reggie Jackson paid tribute to Kawhi Leonard for instigating the Los Angeles Clippers' crucial Game 7 win over the Dallas Mavericks to secure progression to the NBA Western Conference semi-finals.
The Clippers were 126-111 victors on Sunday as they finally got the job done in the last game of the series, going some way to exorcising their 2020 demons.
Last year, the Clippers missed out on a spot in the Western Conference finals as they blew a 3-1 lead over the Denver Nuggets, who eventually saw them off 104-89 in Game 7 in September.
The Nuggets became the first NBA team to overcome a 3-1 deficit twice in the same playoffs and had been used as a stick to beat the Clippers with practically ever since.
Leonard stars for Clippers in series-sealing win
While the Mavs put the Clippers under pressure, with Luka Doncic setting a new Game 7 record for 77 points scored or assisted, it was not enough as two-time Finals MVP Leonard played a starring role.
Although he did not match 22-year-old Doncic's stunning 46-point haul – which made him the youngest player in NBA history to average 35 points each game in a playoff series – Leonard only just missed out on a triple-double, recording 28 points, 10 rebounds and nine assists.
Almost half (13) of those points came in an emphatic opening quarter, which Jackson felt was vital in setting the tone.
"I think it all started with Kawhi," Jackson said. "Kawhi came in with a mentality that he was going to take this game today.
"He was going to come in and lead and wasn't going to be shy about his play at all. He really got it going early and once he got it going early, guys had to load up and defenses had to change their coverages."
As for the Clippers moving past the disappointment of 2020, coach Ty Lue seemed relieved to look past it.
"Last year was last year," Lue said. "We talked about it when the season started, that's over and we've got to look going forward.
"We can't keep looking behind and what happened in the bubble. That s***'s over."
On the other side of the coin, much like Leonard in last year's semi-finals, Doncic's brilliance came to nothing in the end.
The Slovenian was the star of the series, with numerous Clippers applauding his performances after Game 7, but he cut a dejected figure and feels he has not proven anything about himself because he is paid to win.
Asked what he felt he had proved, Doncic said: "I mean, nothing yet. We made the playoffs twice since I've been here. We lost both times. At the end, you get paid to win. We didn't do it."
Jazz up next for Clippers
The Clippers will go on to face top seeds the Utah Jazz in the semi-finals after they eased past the Memphis Grizzlies 4-1 in the first round.