Zubimendi or Pozo to replace Busquets in Spain's Euro 2020 squad
If the captain is unable to play, Luis Enrique will bring in a replacement from the Under-21s - a natural replacement or a right-back, moving Llorente into midfield.
Spain's Under-21s is an option open to Luis Enrique if he finds himself needing substitutes for members of the senior side at Euro 2020. That is the coach's plan, as he explained when he announced his 24-man squad; La Rojita are up to competition rhythm - as they showed by reaching the semi-finals of the U21 Euros which was concluded on Sunday with Germany crowned champions.
Busquets, positive for Covid-19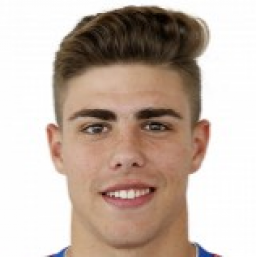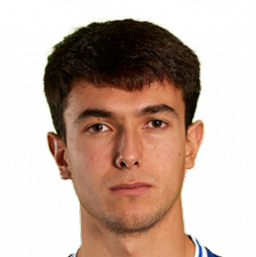 At the moment, the Federation would rather wait to see how the situation with Sergio Busquets unfolds. The midfielder was driven to Barcelona yesterday after it was confirmed that he had tested positive for Covid-19. But if the captain fails to recover in time for Euro 2020, Luis Enrique has two players in mind who can replace him: Real Sociedad's Martín Zubimendi or Eibar's Alejandro Pozo.
Alejandro Pozo was a new addition to Luis de la Fuente's U21 squad for Tuesday's game against Lithuania. The Eibar right-back in the 20-man squad who wasn't at the Euros as he had only just recovered from an injury which he suffered at the end of the season; De la Fuente listed Óscar Gil in his place. For Luis Enrique, Pozo is an alternative if Busquets doesn't recover in time. It would mean moving Marcos Llorente back to his natural position in midfield with Pozo acting as cover for Azpilicueta.
Another option is Martín Zubimendi. The Real Sociedad player was one of the stand-out performers for Spain during the the decisive part of the tournament - the quarter final against Croatia and semi-final against Portugal. He was excellent in both games, showing that he is in a fine moment of form. If he is chosen to replace Busquets, the squad would remain the same in terms of balance as he plays in the same position as the Barça star