Real Madrid's Marcelo dilemma
Real Madrid wants to offload Marcelo but the Brazilian would prefer to stay and see out the last year of his contract. If he stays, Ancelotti could be left with four left backs, plus David Alaba.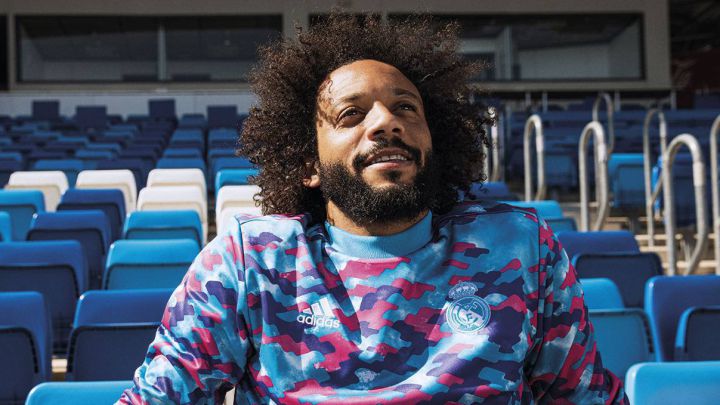 In his first press conference following his official presentation as Real Madrid's new coach, Carlo Ancelotti confirmed the club's plan is to reduce the size of the squad for next season.
In addition to the 22 players from the first team (still counting Sergio Ramos) and the seven on-loan players set to return this pre-season, there is also a new generation of homegrown players that are going from strength to strength.
The problem for the Bernabéu board is that 'operation exit' is set to be a complicated endeavour, especially considering that there are several players who do not want to leave the club. One of them is Marcelo, who has one year left on his contract and his intention is to see it out.
Marcelo poses problem for Ancelotti
The Brazilian's situation poses a problem for Madrid and Ancelotti, who may start the pre-season with four left backs, in addition to David Alaba. Although the Austrian defender has arrived to serve principally as center-back, his natural position is the left-hand side of defense.
Ferland Mendy was the first-choice left back this season, as evident by the 38 games he played in 2020/21. Next season, the club wants the alternative to the Frenchman to be Miguel Gutiérrez, one of the most promising players coming through the academy, who got a couple of first team starts under his belt at the end of the season.
Aside from Mendy and Guttierrez, we can add Fran García, who is on loan at Rayo Vallecano and could make his return this summer. However, Marcelo could change everything if he stays.
Real Madrid will continue to look to offload Marcelo
Despite his desire to stay, Madrid will continue to try to offload the Brazilian veteran, who has been far from his best for several seasons now. The idea is to assist him as much as possible with the move to this new stage of his career and reach an amicable agreement considering that he is a club legend.
New MLS franchise Inter Miami, where his friend David Beckham is part owner, has already taken an interest in Marcelo's situation. However the 33-year-old would prefer to see out the last year of his Madrid contract and decide his own future as a free agent next summer.
In the case that Marcelo stays, Madrid will have two options. The most sensible would be to seek a loan assignment for Miguel Gutiérrezf for one or two seasons. The other less likely option would be to seek a way out for Mendy, but the Frenchman has the support of a large part of the board after the great season he had last season.
A few weeks ago, Marcelo surpassed Roberto Carlos' 527 games to become the foreign player with the second highest number of appearances for Real Madrid behind Karim Benzema. The Brazilian is embedded in the history of Madrid, and his legacy and status as club legend makes it very difficult for the board to force his departure.