Brazilian scout André Cury billed Barcelona for 700,000 euros in one year
'Catalunya Ràdio' has gained access to the scout's contract, which shows he earns a lot more than any other scouts at the club. He is still charging for the service.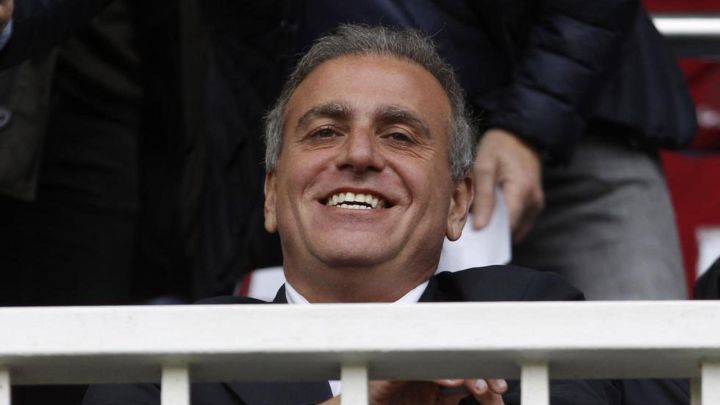 André Cury, who made a name for himself for being one of the people involved behind Neymar's arrival at Barcelona, has more reasons that most to miss former president Josep Maria Bartomeu and his board. Since 2013, the Brazilian scout has been billing the club 685,000 euros per year - not including bonuses and eating expenses, for his monthly visits to Barcelona to meet up with club officials, Catalunya Ràdio reports.
The Catalan broadcaster has gained access to the scout's contract - an 11-page document which includes 11 sections; it is written in Spanish and signed by Bartomeu, former vice-president of sport Jordi Mestre, CEO, Óscar Grau, and Cury himself. That Bartomeu's signature appears is surprising - it doesn't usually appear in these kinds of contracts, which makes this particular case even more exceptional.
Expenses for hotel stay
According to the information included within the documents, the highest fee which other scouts working for the club earned was 70,000 euros per year - 10% of what Cury has been billing for. And on top of that, the Brazilian scout has charged for other, completely services which don;t come under any category such as expenses for spending a whole month in a high class hotel close to Camp Nou.
The revelation is even more serious because it seems that Cury even tried to charge the club for the past year, even though he had, in theory, been dismissed. The agent claims that nobody at the club has informed him that his services were no longer required which is why he has been sending in his monthly invoices as always.
However, the new board of directors have no intention of paying Cury's invoices. The club will be investigating to see whether Cury's charges constitute a crime such as misappropriation of club members' funds by the previous board.