How do I claim weekly unemployment benefits in West Virginia and check my status?
Once you have filed a claim for benefits, you must also claim weekly benefits for each week you are unemployed and meet the eligibility requirements.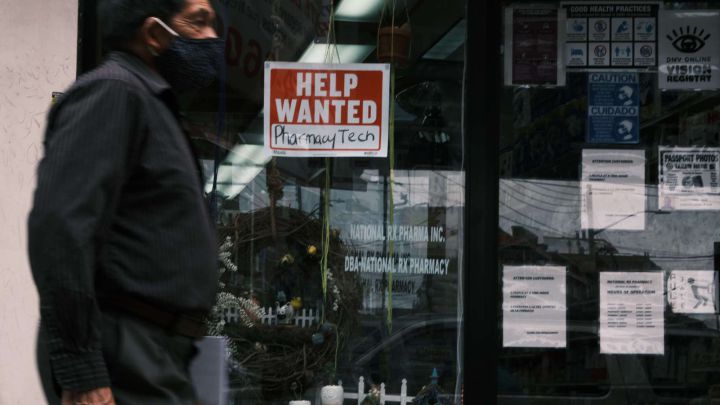 Those who are unemployed out of no fault of their own and file an initial unemployment claim must use the online Workforce West Viriginia application process. The exception being if you are receiving a Low Earnings Report from your employer, in which case you will need to contact your local office. You will also be required to file a "weekly claim certification " for each week you are unemployed and meet the eligibility requirements.
When filing your initial claim, you will need to have the required information available to fill out the application. This includes your Social Security Number or alien registration number for non-US citizens, current address, complete information of your employer(s) over the past 18 months and telephone number(s) where they can be reached during business hours. For those that are a member of a union hiring hall complete information for the union hall representative. Military and federal employees will require specific forms.
Actively searching for work
When applying for unemployment compensation, whether your initial claim or weekly claim certification, you will be asked a series of questions to determine your eligibility. This will let Workforce West Virginia know that you are still unemployed and eligible to continue receiving benefit payments. You will be asked if you are actively searching for work and asked to keep a record with the "Job Contact Record" supplied by Workforce West Virginia.
If you withhold or give false information to receive benefits, such as not reporting work or wages, you are committing fraud. Penalties may include disqualification for unemployment insurance, losing your benefits, and criminal prosecution.
How to make a claim
You will start by going to the Workforce West Virginia online application where you can file your initial claim online. You are advised not to use a mobile device or tablet to fill out the initial claim application form. The weekly certification can be done on any device. You will need to answer a series of questions which the application will walk you through. During the process you will to create a PIN (Personal Identity Number) which you will need to remember for when you do your weekly claim certification.
If you are receiving a Low Earnings Report from your employer, you will need to visit or contact your local office. Office hours are 8:30 am to 5:00 pm Monday-Thursday and 9:00 am - 5:00 pm on Friday. Telephone Claims Center - toll-free: 1-800-252-JOBS (5627).
There will be a one-week waiting period to receive unemployment benefits from the time you file your initial claim during a claim year. You can check the status of your claim using the online application or by calling the toll-free number.
How to certify your weekly UI benefits
Those who need to certify their weekly claim have more flexibility in how they file their claim. It can be done online by going to https://uc.workforcewv.org/Consumer/Login.aspx?app=cc or by calling 1-800-379-1032. You will need to enter your Social Security Number and PIN number to log in. If you forget your PIN you will need to contact your local office.
You will be required to actively search for work each week and have a record of your job search on the "Job Contact Record" in order to certify your weekly claim, unless exempt. Before submitting your weekly certification, you will be required to certify your answers as correct and they cannot be changed once submitted. If you realize that you've made a mistake during the process, not sure or distracted, you're advised to stop the process, either hanging up or disconnecting from the web.
In order to continue in active filing status you will need to file your claim certification each week in a timely manner. You will be filing for the prior week and the certification must be submitted between Sunday at 12:01 am EST and Friday at 5:00 pm EST.